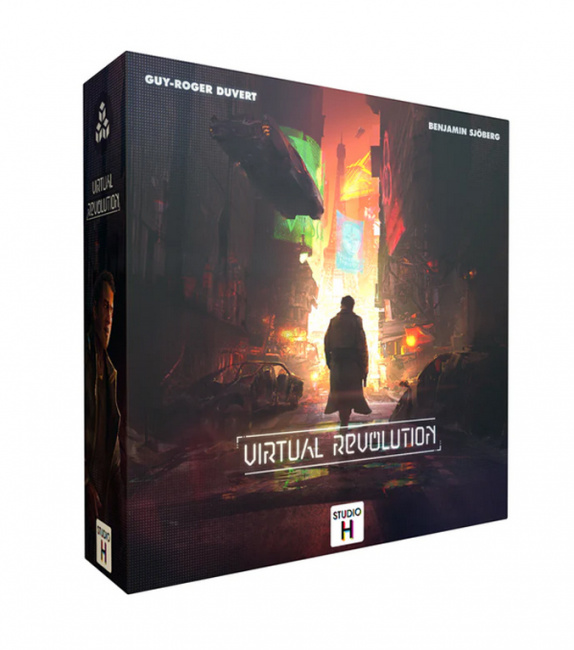 Hachette Boardgames will release
Virtual Revolution
, a new board game by Studio H, into U.S. retail in Q4 2023.
The Virtual Revolution board game is based on the universe from the 2047:Virtual Revolution movie that was released in 2016. The director of the original movie, Guy-Roger Duvert, is also designer of the new tabletop game. In this tabletop game, players become heads of a multinational corporations that produce virtual universes in order to take control of Neo Paris and the verse market. Players will need to expand their influence, set up servers, develop verses, and recruit agents to do the dirty work all while trying to avoid attracting the attention of Necros, cyber terrorists. It is a territory control game where players are looking to best their competitors to win.
This game is for two to four players, ages 14 and up, and plays in 90 minutes.
Hachette Boardgames will also release Vaalbara, a new hand management card game by Studio H (see "'Vaalbara' into U.S. Retail").