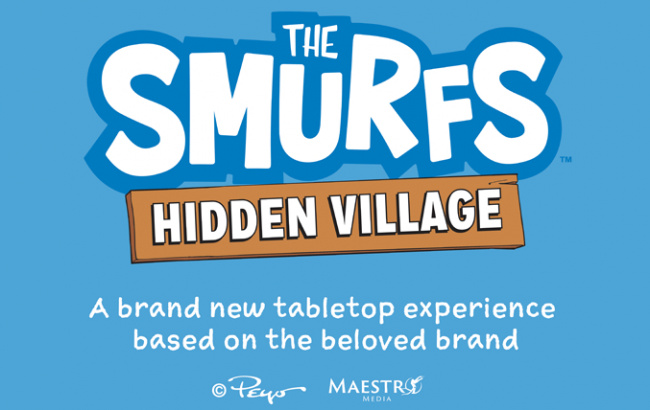 Maestro Media announced
The Smurfs: Hidden Village
, a new tabletop game, which will launch via a crowdfunding campaign in October 2023.
The new tabletop game is part of a multi-year partnership with the holders of The Smurfs license, IMPS/LAFIG. The game will be designed by The Kaedama team, which consists of Antoine Bauza, Corentin Lebrat, Ludovic Maublanc, and Theo Riviere. This is the team also behind Scorpion Masque's
Dead Cells
(see "
First Ever Kickstarter
").
"The Smurfs are one of the most recognizable brands in the world with a long history of licensed products, iconic TV shows, films and more," said Javon Frazier, Founder and CEO of Maestro Media. "To be able to work on a project, especially one as beloved as
The Smurfs
, and bring a new gaming experience to fruition, is an absolute delight."
In this game, players will need to work cooperatively to rebuild the mushroom village after Gargamel had destroyed it. They will collect resources, build inventions, and locate missing Smurfs to rebuild the village as well as a use each Smurfs' skills to outsmart Garamel and Azrael. The game is for one to five players, ages 7 and up, adn plays in 25 to 35 minutes. It is projected to be available for retail in 2024.