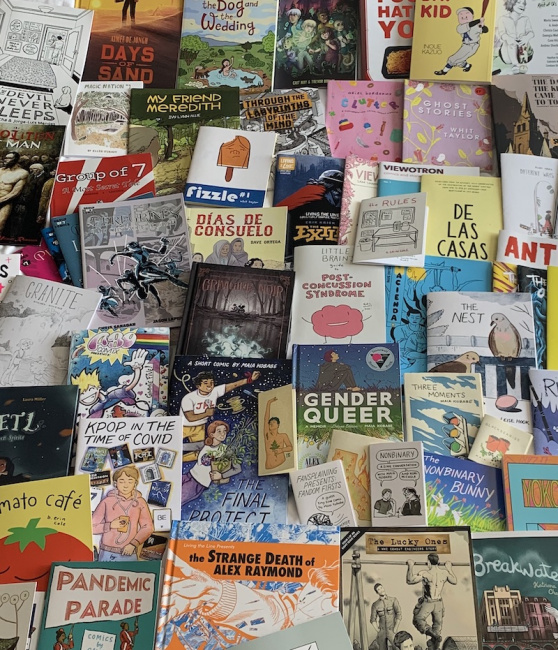 The Comic Book Legal Defense Fund, American Booksellers Association, American Libary Association's Freedom to Read Foundation, plus Arkansas booksellers, libraries, and individuals, have filed a challenge to a recently passed Arkansas law on the grounds that it is "vague, impractical, and unconstitutional," according to a statement by Allison Hill, CEO of the American Booksellers Association.
The law makes "furnishing a harmful item to a minor" a Class A misdemeanor. As Hill explained in the statement, "Arkansas independent bookstore members could be charged with a misdemeanor (first offense) or a felony (second offense) for selling, displaying, or marketing legal materials in their own bookstores. It is impossible for a bookseller to know the contents of every book in their store and impossible to define 'harmful' for everyone."
Retailer Michael Tierney recently expressed a similar concern in a Talk Back to ICv2, pointing to a Conan comic that he had only recently realized had mature content (see "Talk Back"). Fortunately, Tierney had put it in the Mature section, but not everyone would know to do that. "Retailers don't have time to read every page of every book, and copies of this particular series are all across the country, hiding in the cheap bins like ticking bombs waiting to explode in the wrong hands," he wrote, adding, "That is the core of my concern about SB 81, is that someone could go to jail over something they had no idea about."
That is exactly what happened to Georgia retailer Gordon Lee in 2005, when he gave out a free comic at Halloween that, unbeknownst to him, contained nonsexual nudity (see "CBLDF Takes Georgia Obscenity Case"). That case went on for three years, and racked up over $100,000 in legal fees, before a mistrial was declared and the charges were dropped.
In 2004, an Arkansas court struck down a similar law in Shipley, Inc. vs. Long, stating that the provisions regarding displays "are overbroad and impose unconstitutional prior restraints on the availability and display of constitutionally protected non-obscene materials to both adults and older minors." In 2022, a federal court in Virginia struck down that state's obscenity law, citing both prior restraint and the law's presumption that retailers would know the material was obscene without any notification (see "'Gender Queer' Case: Judge Finds Obscenity Law Unconstitutional").
The new law, which is set to take effect on August 1, also removes an exemption for libraries and librarians that opens the door to criminal charges against them, outlines a new process for challenges to books in libraries, and allows parents access to their children's library borrowing records.
The lawsuit was filed on June 2, 2023, in the U.S. District Court for the Western District of Arkansas. The plaintiffs are
Advocates for All Arkansas Libraries
American Library Association's Freedom to Read Foundation
American Booksellers Association
Arkansas Library Association
Association of American Publishers
Authors Guild
CALS Executive Director Nate Coulter
Central Arkansas Library System (CALS)
Comic Book Legal Defense Fund
Eureka Springs Carnegie Public Library
Fayetteville Public Library
Garland County Library Executive Director Adam Webb
Hayden Kirby, a 17-year-old CALS patron and a student at Little Rock Central High School
Jennie Kirby, Hayden's mother
Olivia Farrell, an adult CALS patron
Pearl's Books, an independent bookstore in Fayetteville
WordsWorth Books, an independent bookstore in Little Rock