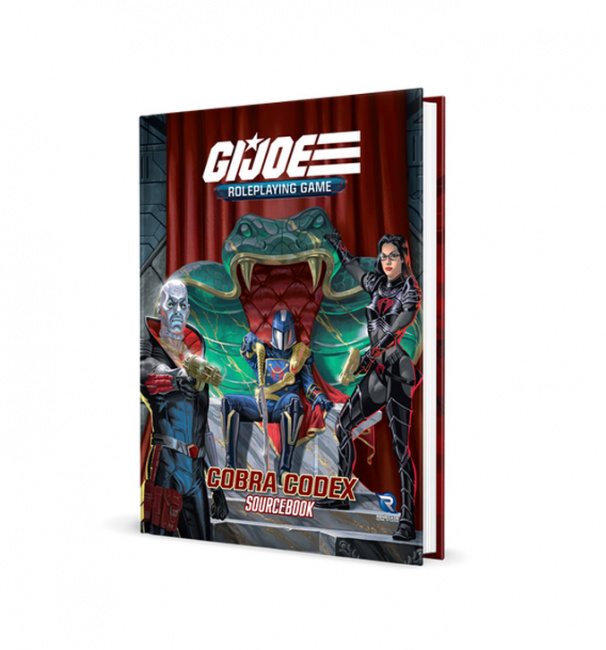 Renegade Game Studios revealed
Cobra Codex Sourcebook
, for
G.I. JOE Roleplaying Game
, which will release in August 2023.
Cobra is recruiting operatives, and they are looking for the most dastardly individuals they can find. This sourcebook gives players all the information they need to build a Cobra character. It features new Cobra character Influences, Origins, and Focuses as well as equipment and mutations. The book also comes with everything a GM would need to run a Cobra campaign, including background on Cobra as an organization, new Threats, and NPCs. Cobra Codex Sourcebook also comes with a Cobra mission, "Pressure."
It will retail for $50.00.
Renegade Game Studios also announced Good Omens: An Ineffable Game, a new card and dice game (see "'Good Omens: An Ineffable Game'").