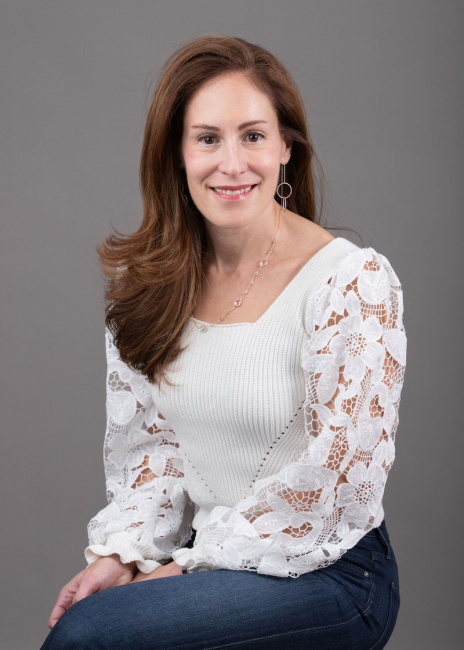 Marvel Comics has taken a different approach from other publishers: Unlike Archie and DC, who created original webtoons and put them on the WEBTOON platform, Marvel puts almost all of its webtoons on its Marvel Unlimited digital service. The exception is
Eternals: The 500-Year War,
which is on WEBTOON (see "Marvel's 'Eternals: The 500 Year War' Coming to WEBTOON"). The stories are making it into print, though, with
Hulkling & Wiccan, X-Men Unlimited,
and most recently,
It's Jeff,
the story of Jeff the Landshark, being released as print comics (see "Marvel's Jeff the Landshark"). We asked Jessica Malloy, VP of Marketing, Marvel Digital Media, to talk to us about how Marvel's webtoon strategy and why they do things a little bit differently.
What is your strategy for webtoons – are you looking to reach out to younger readers or simply to offer your existing audience more options? What sorts of characters and stories are you focusing on?
Our strategy with Marvel's Infinity Comics (our version of webtoons) is to bring fans an immersive way to experience Marvel stories in a vertical format that works on all types of devices, but optimized for phones. The Infinity Comics format allows our creators to innovate with storytelling in continuity and outside of it. We're not locking into one type of genre or character set, rather experimenting to understand what resonates the best. With this strategy we aim to provide something for everyone to enjoy.
I know you have a number of webtoons on Marvel Unlimited and just one on Webtoon. Why did you choose to put most of them on Marvel Unlimited? And conversely, why is Eternals: The 500-Year War on Webtoon?
For the most part, it's true that in the US we have been focused on releasing the vertical format to fans on Marvel Unlimited. Internationally more than a handful have been distributed as part of Korea's WEBTOON platform thorough our publishing partner Sigongsa, including
Eternals: The 500-Year War.
As far as our distribution strategy on Marvel Unlimited, we like the ability to have a dialogue with our readers and react more quickly by having Infinity Comics on our own comic platform. We're coming up on 2 years of Infinity Comics on Marvel Unlimited in September, and we believe the format is resonating with fans.
The Eternals comic came out just before the movie. Are there plans for any other webtoons that will tie in with Marvel movies?
Our programming strategy across all of Marvel is to provide entertaining, engaging content featuring the characters of the moment. So when movies and series come out, for instance
Guardians of the Galaxy Vol 3,
it's not uncommon to see Guardians focused Infinity Comics release on Marvel Unlimited.
We're intrigued by Jeff the Landshark because he was a minor character who is now kind of a star (and congrats on last year's Eisner nom!). Why did it make sense to develop these comics as webtoons?
We're also intrigued by Jeff the Landshark! When that little guy came into our lives, we had to find a way to put a spotlight on him, and we're so happy with the results. At the outset of launching Infinity Comics, we endeavored to introduce a wide range of genres, and Jeff was the perfect centerpiece for comedy in this format.
Are there any other print versions of Marvel webtoons?
Ultimately, it's the great storytelling and love of Marvel characters that guide our new opportunities. Infinity Comics have allowed us to expand in certain areas faster than in the past. New print and consumer products are releasing as result of the swell of fan love for the
It's Jeff
series. Building on that, we've also released print versions for other Infinity Comic series including
X-Men Unlimited
and
Hulkling & Wiccan.
For more Webtoon Week articles,
click here
.