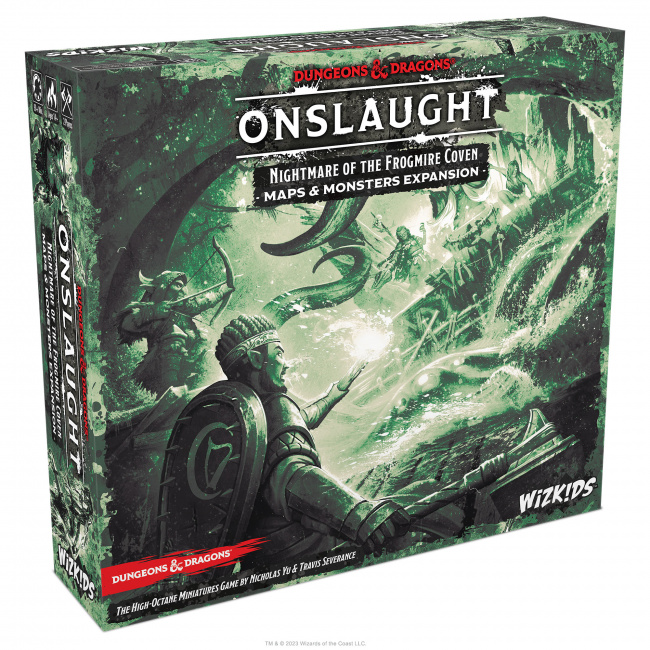 WizKids will release
Nightmare of the Frogmire Coven - Maps & Monsters Expansion
, a new expansion for
Dungeons & Dragons: Onslaught
, which will hit stores in October 2023.
This expansion is a companion set to the Dungeons & Dragons: Onslaught core set (see " 'D&D Onslaught'"). The set comes with new monster miniatures, a new double-sided game board, and 8 scenarios to play through that lead up to confrontation with the Froghemoth. The Froghemoth miniatures comes with removable tentacles and eyestalks that can allow players to switch the boss monster between underwater and above water versions. Nightmare of the Frogmire Coven also features a new deck of item cards to use instead of the core set item cards, which give characters new abilities and add cursed items to the mix.
The game box comes with a Froghemoth miniature, 7 more pre-painted miniatures, a double-sided game board with two maps, a dial card, 26 standard cards, 44 mini cards, 71 tokens, 14 terrain elements, and a scenario guide. The expansion plus the base game support two to four players, ages 14 and up, and plays in 90 minutes. It will retail for $89.99.
Click on Gallery below for full-size images!