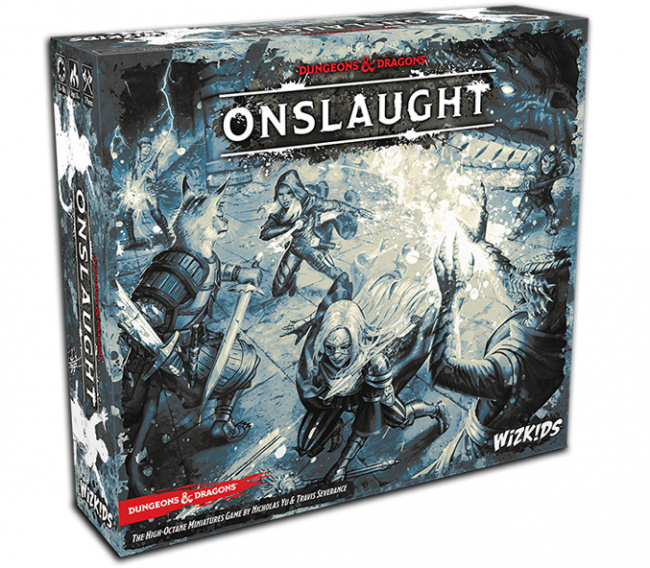 WizKids will release
D&D Onslaught
, a new skirmish board game, into retail in September 2022.
D&D Onslaught is a competitive skirmish game in where players take control an adventuring party and battle rival adventurers. The characters in this game are from the factions of The Forgotten Realms. Players will send their parties into dungeons and confront monsters in an attempt to come away with treasure and glory. The game box comes with 21 fully-painted miniatures, a double-sided game board, 4 d20 dice, 16 dial cards, 26 standard cards, 44 mini cards, 71 tokens, 14 terrain elements, and a rulebook.
This game is for two or more players, ages 14 and up, and plays in 90 minutes. It will retail for $139.99.
Wizards of the Coast unveiled two D&D Campaign Cases for release in 2022 (see "'D&D Campaign Cases' Incoming").
Click on Gallery below for full-size images!