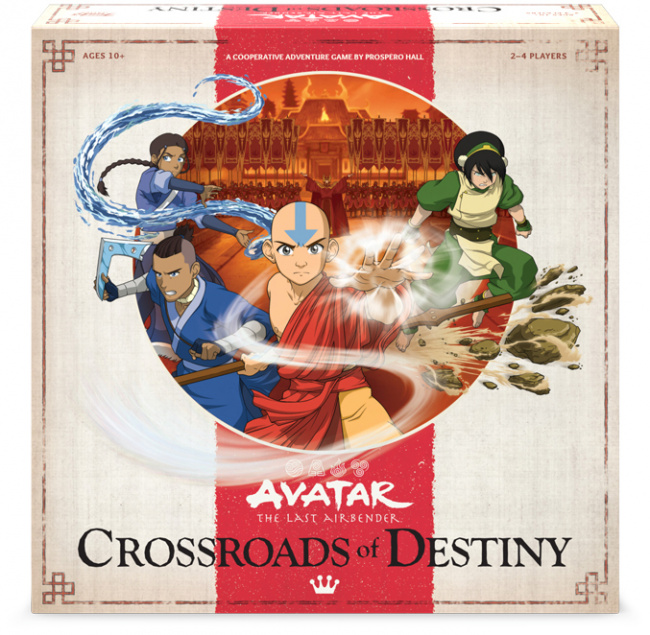 Funko Games announced
Avatar: The Last Airbender - Crossroads of Destiny
, a new board game, for release into retail in 2023.
In this new cooperative strategy game, players can journey through the world of
Avatar: The Last Airbender
with Aang, Katara, Sokka, and Toph. Along the way, the characters will advance their skills and find allies to help them defeat the Fire Nation. The game features 15 story encounters and 12 combat challenges inspired by the series for players to tackle. It can be played as a multigame, story-driven campaign, or a single session challenge.
The game box comes with 4 Hero Movers with bases, 4 Hero mats, 4 White Lotus tokens, 88 Action cards, 12 Wound cards, 15 Encounter cards, 9 Ally cards, 8 Enemy cards, 14 Enemy Movers with bases, 10 Objective tokens, 6 Challenge tokens, 7 clips, 3 cubes, 12 Element tiles, a Journey Tracker, a Book of Challenges, and instructions. This game is for two to four players, ages 10 and up, and plays in 45 minutes. It will retail for $32.99.
Funko Games also released a trio of new titles for release in June (see "
'Scream' Game
")
.
Click on Gallery below for full-size images!