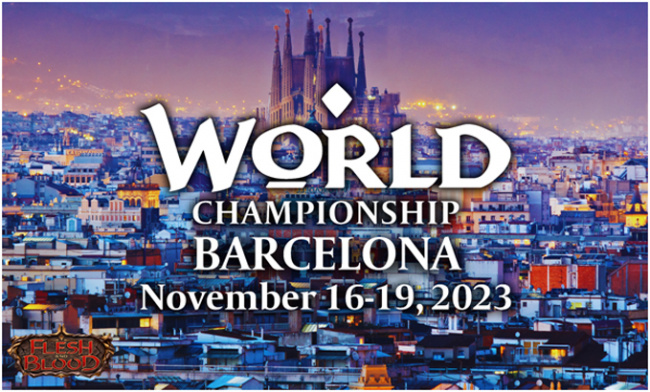 Legend Story Studios announced the location of the next
Flesh and Blood TCG
World Championship.
The 2023 World Championship will take place at Fira Montjuic, Pabellon Centenario, Av. de la Reina Maria Cristina in Barcelona, Spain. This event will take place from November 16-19, 2023, and will be hosted by Tournament Center.
"Flesh and Blood TCG has seen incredible growth over the last year," said James White, CEO of Legend Story Studios. "We cannot wait to see new and returning players come together from all across the globe to play great games at one of the largest trading card game organized play events in the world."
This is Flesh and Blood TCG's second annual World Championship. The last World Championship was held in San Jose, CA last year (see "First 'Flesh and Blood TCG' World Champion").