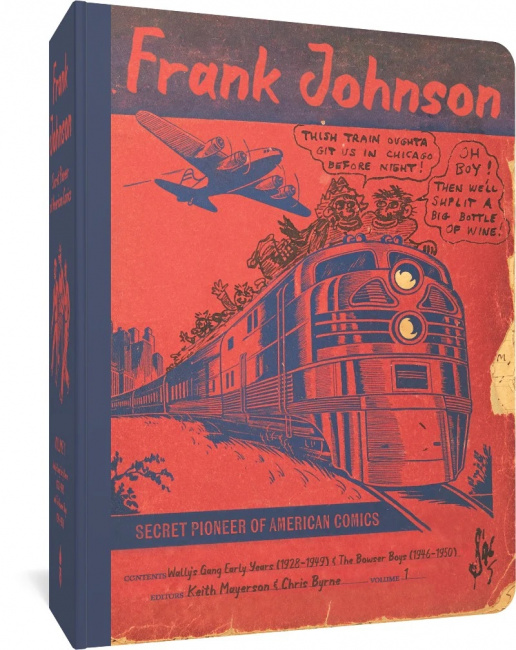 Fantagraphics will publish the first of two volumes of the comics of Frank Johnson, a musician and shipping clerk who began drawing his own comics in 1928, before the publication of the first comic book, and kept going until he died in 1979, leaving behind notebooks filled with over 2,300 pages of comics. The centerpiece of Johnson's work, none of which was discovered until after his death, was
Wally's Gang,
a long-running story about the adventures of a group of bachelor friends. He also created
The Bowser Boys,
a dark comedy about bohemian street life that is not unlike underground comics, and
Juke Boys,
an experimental comic.
Fantagraphics will publish Johnson's work in two volumes. The first, Frank Johnson, Secret Pioneer of American Comics Vol. 1: Wally's Gang Early Years (1928-1949) and The Bowser Boys (1946-1950), is scheduled for release on December 19, 2023, and will be a full-color, 634-page paperback with a trim size of 7" x 9" and an MSRP of $49.99. In addition to the comics, the book will include essays by curator and historian Chris Byrne and fine artist and graphic novelist Keith Mayerson that analyze the work and provide context.
Fantagraphics recently announced plans to publish hardcover collections of early comics by the publisher that would become Marvel (see "Fantagraphics to Collect Marvel's Pre-Code Atlas Comics").