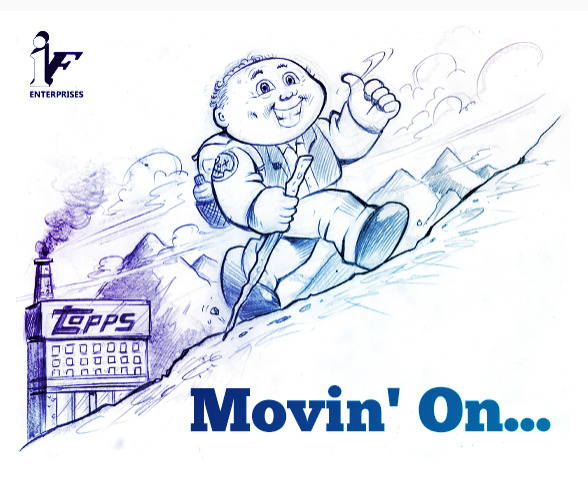 Longtime Topps executive Ira Friedman (and friend of ICv2 – he was our first advertiser!) will be moving on at the end of July and launching Ira Friedman Enterprises, LLC. At the new company, Friedman will use his deep ties throughout the licensing business to focus on IP content creation, product development, and licensing and collaborations. "I will be pursuing a handful of exciting new opportunities – to create fun stuff on my own as well as in partnership with good people I care about," Friedman said of the move.
Friedman leaves Topps as Vice President, Licensing and Publishing, after over 30 years. At Topps, Friedman was responsible for the company's entertainment products, most importantly Star Wars, with which Topps had a multi-decade relationship. More recently, Friedman has been responsible for the revival of Garbage Pail Kids and other Topps properties as licensing streams.
Prior to his time at Topps, Friedman worked at Lucasfilm, running the Star Wars Fan Club, and as Associate Publisher at O'Quinn Studios, publishers of
Starlog
and
Fangoria
.