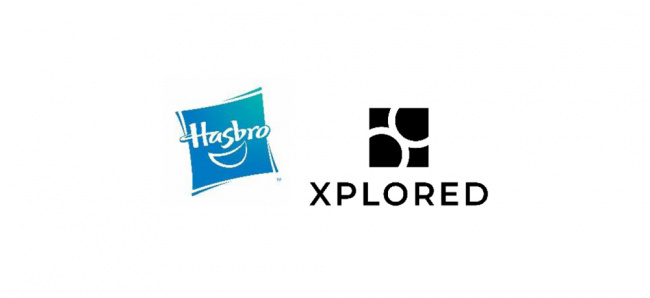 Hasbro has partnered with Xplored to help integrate AI and multimedia technologies into their board games.
Xplored is one of the recent pioneers in the tabletop games tech platform space, who are primarily known for their Teburu game system (see "
Teburu
"). In this new agreement with Hasbro, Xplored will work with Hasbro to develop a new tabletop digital integration platform for them.
"As the global leader in tabletop games, we envision a future where technology seamlessly integrates into analog gaming experiences and working with Xplored enables us to deliver innovative gameplay to our players and fans, limitless digital expansions to physical games, seamless onboarding, and powerful AI-driven game mechanics," said Adam Biehl, SVP and General Manager, Hasbro Gaming.
Xplored made its presence known on the U.S. scene at Gen Con 2019 when they partnered with CMON to add
Zombicide 2E
to the Teburu (see "
'Zombicide 2nd Edition'
"). Later on, they obtained the World of Darkness license for
Vampire: The Masquerade - Milan Uprising
(see "
'Vampire: The Masquerade - Milan Uprising'
").