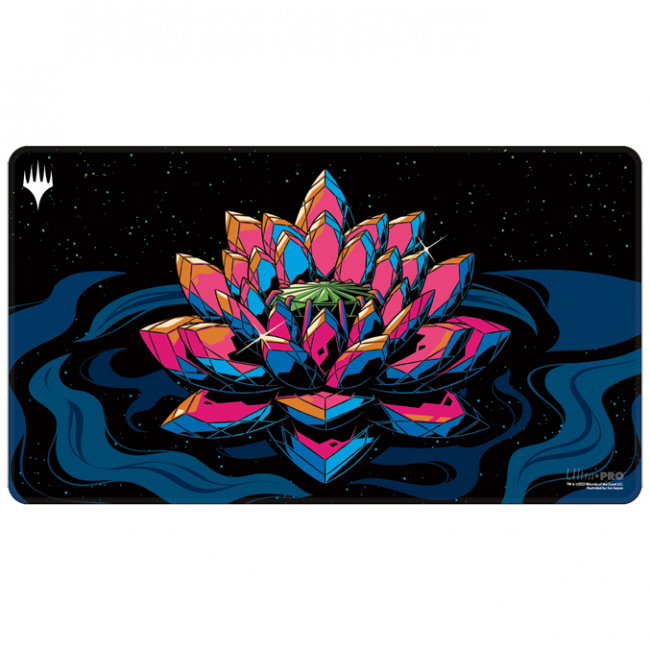 Ultra PRO revealed
Magic: The Gathering: Commander Masters
accessories, which will hit retail soon.
This product line features several SKUs all featuring artwork from the upcoming
Magic: The Gathering: Commander Masters
set (see "
Commander Masters
"). There are four different types of playmats available with this line:
Table Playmats
, regular
Playmats
,
Stitched Playmats
, and a
Holofoil Playmat
. The Holofoil Playmat features the Jeweled Lotus logo art from the boosters highlighted by a holofoil material to make the playmat shine.
The
100+ Deck Boxes
and the
100CT Deck Protector Sleeves
feature the side profile art from the set. There will also be
Life Pads
,
Wall Scroll
, and
12-Pocket Pro-Binder
that has the Jeweled Lotus logo art. The line will also feature a 4-Pocket Pro-Binder with the side profile artwork on from and back as well as a 9-Pocket Pro-Binder with The Ur-Dragon artwork.