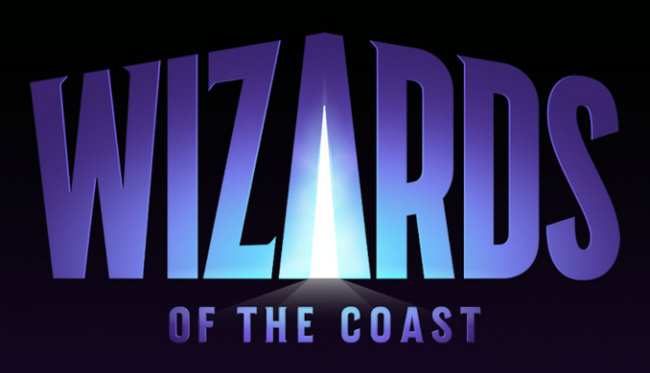 Sales in Hasbro's Wizards of the Coast and Digital Gaming segment were down 11% in Q2, from $419.8 million in Q2 2022 to $375.6 million this year, with Hasbro also taking a $25 million write-off on the
Dungeons & Dragons
feature film.
Magic: The Gathering
was a big reason for the sales decline;
Magic
sales were down 15%, from $365.5 million in Q2 2022 to $311 in 2023, which the company attributed to the timing of set releases. For the first half,
Magic: The Gathering
sales were down 4%, from $562.7 million in 2022 to $540.1 million in Q2 2023.
Magic: The Gathering: Universes Beyond – The Lord of the Rings: Tales of Middle Earth
was released near the end of the quarter on June 23, with management noting that "the bulk of the revenue" will be booked in Q3.
"We think [
Lord of the Rings
] is more of an evergreen set that will have a longer tail," Hasbro CEO Chris Cocks said in the conference call. The set is currently the second best-selling
Magic
set of all time. "Our expectation is that within seven months of it releasing, it'll be the number one set of all time from
Magic
," Cocks said. "It should cross $200 million before the end of the calendar year. The last set that did that was
Modern Horizons 2
and it took about two years for it to do that."
D&D
was up in the quarter, and segment results were also buoyed by a 33% increase in digital revenues, behind
D&D Beyond,
which added nearly two million new registered users in the first half, and growth in
Magic: The Gathering Arena
.
Operating profit for the Wizards of the Coast and Digital Gaming segment dropped to $142.3 million from $225.6 million in Q2 2022, which the company attributed to lower revenue, higher royalty expense associated with Universes Beyond and increased investments.
Hasbro was bullish on the segment for the rest of the year, raising guidance from mid-single digit growth to high-single digit growth behind positive set timing for
Magic: The Gathering
and the release of licensed video game
Dungeons & Dragons: Baldur's Gate III,
which Cocks asserted has the potential to be game of the year, and helping to expand the
D&D
audience from the 80 million people that play tabletop roleplaying games worldwide to the 800 million that play digital RPGs.
Hasbro took a $25 million write-down on
Dungeons & Dragons: Honor Among Thieves
, which released March 31, due to lower-than-expected box office receipts.
With the write-down and lower profit contributions from WotC, Hasbro profits slipped from a $219.1 million profit in 2022 to a $188.6 million loss in Q2 2023. Other factors included overall lower revenues and higher inventory closeouts related to the company's 16% reduction in inventory in the quarter. Hasbro revenues were down 10% to $1.21 billion from $1.34 billion in Q2 2022. The Q2 loss dwarfed the $22.1 million loss in Q1 (see "
Hasbro Q1
").