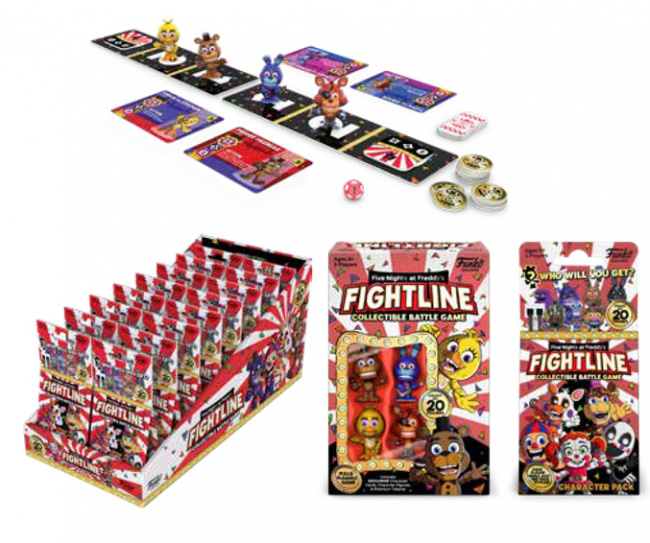 Funko Games announced
Five Night's at Freddy's FightLine
, a new collectible tabletop horror game, for release as an exclusive at GameStop on October 1, 2023, with the exclusivity window ending at the end of 2023.
This game line consists of a Premier Set and Character Packs that allow players to build teams and battle each other head-to-head with characters from Five Night's at Freddy's. The characters featured in the game include Freddy Fazbear, Chica the Chicken, Foxy the Pirate and more. The Premier Set comes with four figurines that each have unique abilities and attacks to use on the battelfield. Additional Character Packs, sold separately, offer up 16 different characters for players to collect and use in the game.
This game is for two players, ages 6 and up, and will retail for $19.99.
Funko Games also showed off their new Texas Chainsaw Massacre Slaughterhouse, a new one-versus-many survival game, coming in September 2023 (see "'Texas Chainsaw Massacre Slaughterhouse'").
Click on Gallery below for full-size images!