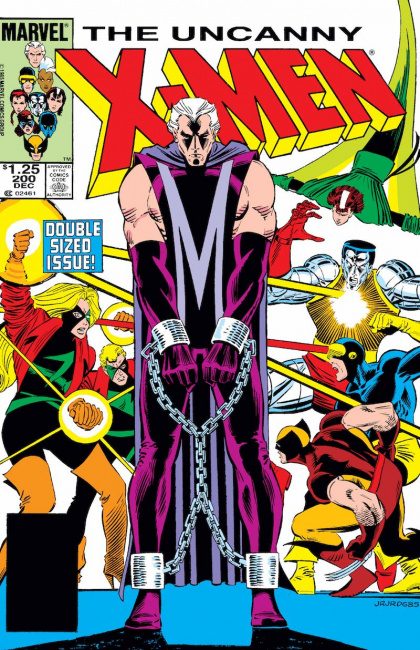 Dan Green, an artist whose career spanned over 40 years, has died at the age of 70. In the comics world, Green was primarily known as an inker whose work included a lengthy run on
Uncanny X-Men
; he worked alongside Steve Ditko, George Pérez, Jack Kirby, Bernie Wrightson, and Marc Silvestri, among others.
Green was born in Detroit in 1952. In a 2004 interview with the Dr. Doom website
VonDoom
, he cited a host of comics artists as influences: Harvey Kurtzman, Wally Wood, Will Eisner, Bernie Wrightson, "the whole EC comics crew." In terms of painting and illustration, he was a fan of NC Wyeth, Howard Pyle, and the Brandywine School.
Green's first credited work on a comic was the story "Adventure On Poloda" in DC Comics'
Tarzan
#213, dated October 1972; Green did pencils and inks for the story, which was written by Marv Wolfman. He continued to work on DC titles, including
The Haunt of Horror
and
Star Spangled War Stories.
On
Facebook,
former DC President and Publisher Paul Levitz remembered Green as "one of the early 70s wave of new youngsters bringing original styles to DC when Carmine Infantino was encouraging experimentation and editors Joe Orlando, Dick Giordano and Archie Goodwin were handing out short stories to the then-kids. Dan was one of the fresh voices, well suited, I thought, to fantasy work. His worlds looked lush and real, even if unreal events (and beings) filled them."
Around that time, Green married Sandi Zinaman, a graduate of New York's High School of Art and Design and a model for fantasy painter Jeff Jones. They met at a New Years' Eve party in Fort Green, Brooklyn, and in 1973 they took up residence in Ulster County, New York. Zinaman died in 2015.
In 1973 Green made his Marvel debut with
Captain Marvel
#28, inking Jim Starlin's pencils. That was the beginning of a lengthy career at Marvel, where he worked with a series of prominent artists on high-profile titles. He is perhaps best known as the inker for
Uncanny X-Men
for much of its run, including during the era when Chris Claremont was writing the series. He also worked on
X-Factor, Wolverine, Thor,
and a host of other books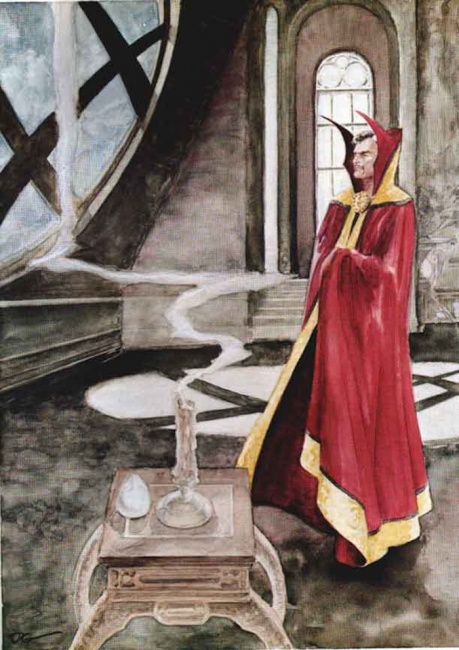 In the 2004 interview, Green said he became an inker because he was a slow penciler. Nonetheless, he cited his run as penciler on
Doctor Strange
as one of his proudest achievements, alongside his painted illustrations for the 1986 graphic novel
Doctor Strange: Into Shamballa
and the black and white illustrations he did for an edition of
Edgar Allen Poe's The Raven and Other Poems and Tales
that was published by Bulfinch Editions in 2001.
In addition to comics, Green worked as a fine artist and did several gallery shows of his paintings, one in 2003, entitled "Simulacrum," and another in 2016, when he and his daughter Galen did a joint exhibit of his paintings and her sculptures at Roos Arts in Rosendale, New York.
Walter Simonson announced the news of Green's passing on
Twitter,
calling him "A wonderful artist who inked an X-Factor job I penciled. He had a beautiful line that complimented my own work, and I've always been delighted he inked it."
Ron Leonardi
Tweeted
that Green was "one of the few inkers, perhaps the foremost in my experience, whose work was a true act of translation. He took my scuffling pencil marks and brought them with a care and gentleness into the magical world of ink, where they kept their meaning, but acquired a grace and elegance they never had in their original language."