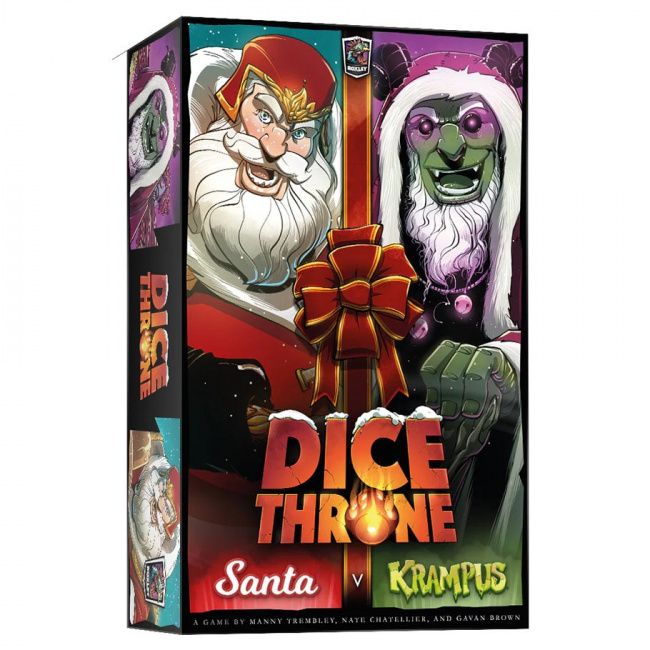 Roxley Games will release
Dice Throne: Santa vs. Krampus
, a holiday dice game, into retail in Fall 2023.
Heading into the holiday season, it's time to think Christmas-themed games and Roxley is rolling out a version of
Dice Throne
that is sure to fit the bill. The age old rivalry of the jolly old elf Santa and the bane of evil children Krampus will be played out in this fast-playing game of skilled card play and dice manipulation. As in other versions of
Dice Throne
(see "
'Marvel Dice Throne 4-Hero Box'
"), the battle plays out over a series of rounds where players roll dice to use the combination of dice symbols or numbers to activate their hero's abilities to attack. In the end, only one of these two mythic holiday beings will be declared the winner by taking the throne.
The game is for two to six players, ages 8 and up, and plays in 20 to 40 minutes. It will retail for $30.00.