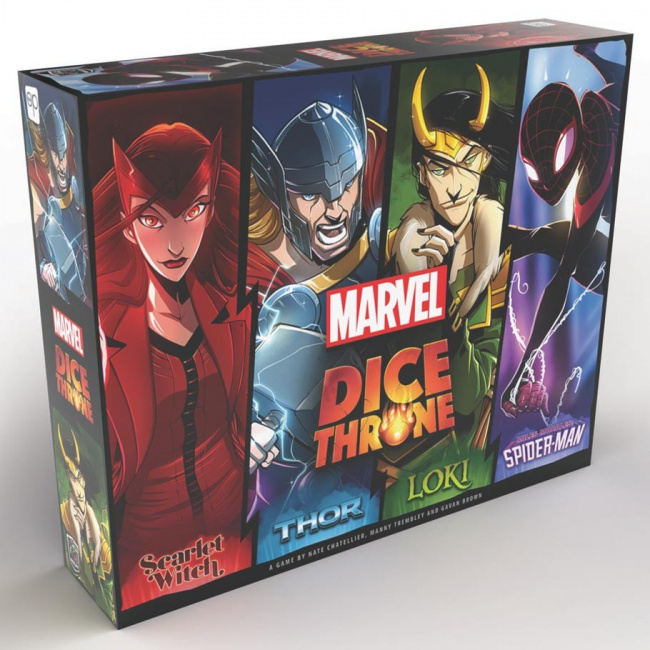 The Op will release
Marvel Dice Throne 4-Hero Box
, a dice game, into retail in July 2022.
The Mind Bottling Games' classic dice dueling game (see "'Dice Throne'") returns with all new Marvel combatants. This version includes four fan favorite Marvel heroes and villains as the duelists: Loki, Scarlet Witch, Miles Morales' Spider-Man, and Thor. Future expansions for this game line will feature characters like Captain Marvel, Black Panther, Black Widow, and Doctor Strange.
The game box comes with 4 Hero boards, 4 leaflets, 4 sets of 5 dice, 132 Hero cards, 4 Combat Point (CP) dials, 4 health dials, and rules. This game is for two to six players, ages 8 and up, and will retail for $49.99.
Click on Gallery below for full-size images!