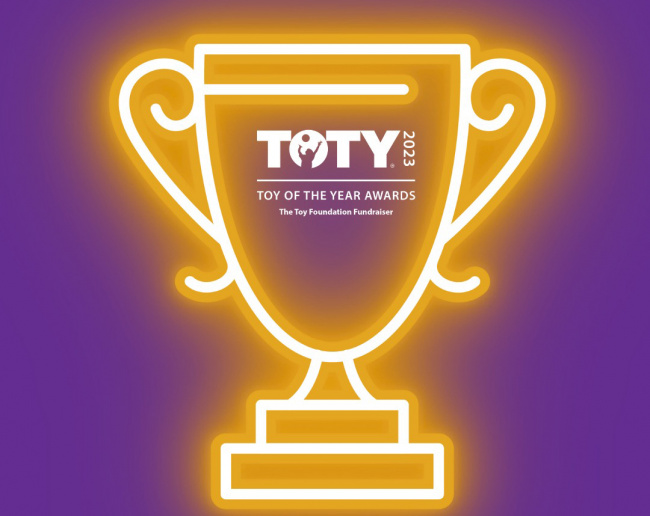 The Toy Foundation has announced the finalists for its 2023 Toy of the Year Awards, including the Doll of the Year, License of the Year, and Game of the Year.
The finalists for Doll of the Year take center stage for this year's TOTY awards, thanks to the epic rebirth of Barbie due to Greta Gerwig's blockbuster movie (see "
'Barbie' Boffo Tops 'The Super Mario Bros.'
"). Nominees in this category must be a doll that is for babies, toddlers, or a fashion doll. The nominees are as follows:
Barbie The Movie Dolls by Mattel, Inc.
CreativeSoul Dolls by Disney Consumer Products
Disney The Little Mermaid Ariel Doll by Mattel, Inc.
Latinistas Fashion Dolls by Purpose Toys
Magic Mixies Pixlings by Moose Toys
The Fresh Beats Collection by World of EPI
Under the Sea Exploring Ariel Doll by JAKKS Pacific
Should Barbie not win Doll of the Year 2023, for some reason, she is also nominated in the License of the Year category. However, in this category, she runs into stiff competition from every kid's favorite pup Bluey and the epic Magic: The Gathering The Lord of The Rings: Tales of Middle-earth set that raked in millions this year. The finalists include:
Barbie Franchise by Mattel, Inc.
Bluey by BBC Studios
Disney 100 by The Walt Disney Company
Magic: The Gathering The Lord of The Rings: Tales of Middle-earth by Hasbro
Spider-Man by The Walt Disney Company
Squishmallows by Jazwares
Teenage Mutant Ninja Turtles: Mutant Mayhem by Paramount Consumer Products
Beyond Barbie, there were also nominations for Game of the Year. The category is defined as "games for families and children (ages 0-14), including board, card, electronic, or other physical game formats and puzzles, exclusive of video or app games." The nominees are as follows:
5 Second Rule Relay by PlayMonster
Beat the 8 Ball by Blue Orange Games
Disney Animated Game by Funko Games
Game Night in a Can by Goliath Games
KidKraft Beat Board by KidKraft
Magic 8 Ball Magical Encounters Board Game by Mattel, Inc.
Search Party: Chaos at The Park by Relatable (formerly What Do You Meme?)
Shashibo Battle Shapes by Fun In Motion Toys
The winners for the TOTY Awards will be announced on September 29, 2023. The accompanying People's Choice awards, which can be voted on by consumers at the Toy Awards website, will be announced on November 20, 2023.