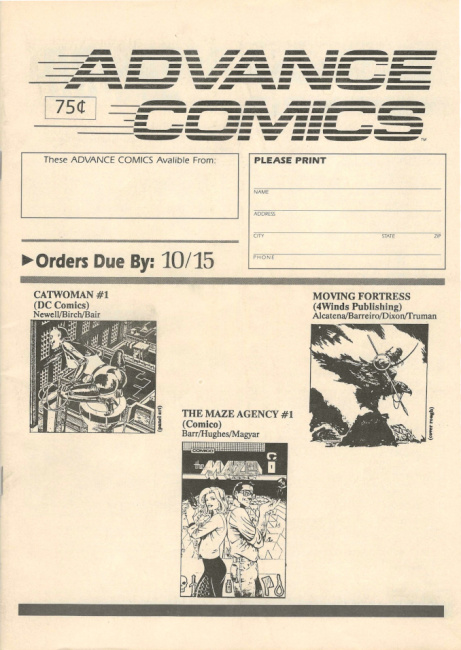 We present a history, in the form of a cover gallery, of Capital City Distribution's
Advance Comics
, the first distributor-produced monthly consumer comics catalog. The first issue published was un-numbered, essentially a #0 issue, listing comics and other products planned for release in December of 1988. Issue #1 came the following month, listing products for release in January 1989. The publication continued on a monthly basis until #94, listing products for October 1996; the publication was then shut down as the result of the acquisition of Capital City Distribution's assets by Diamond Comic Distributors.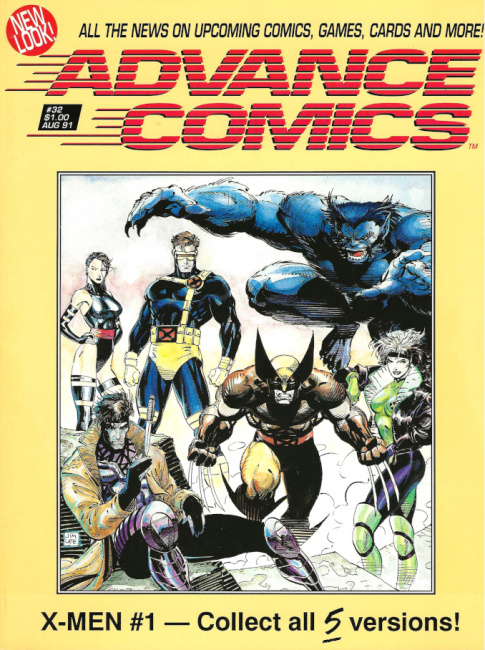 The model for a consumer catalog that could be used by retailers to collect orders for upcoming releases, continues to be used to this day, although there's some question as to whether that's a good idea (see "
A New Model for Taking Advance Orders
").
This history is part of ICv2's Comics Direct Market 50th Anniversary celebration; for more, see "
Comics Direct Market 50th Anniversary
."
Click Gallery below for key landmarks in Direct Market history!