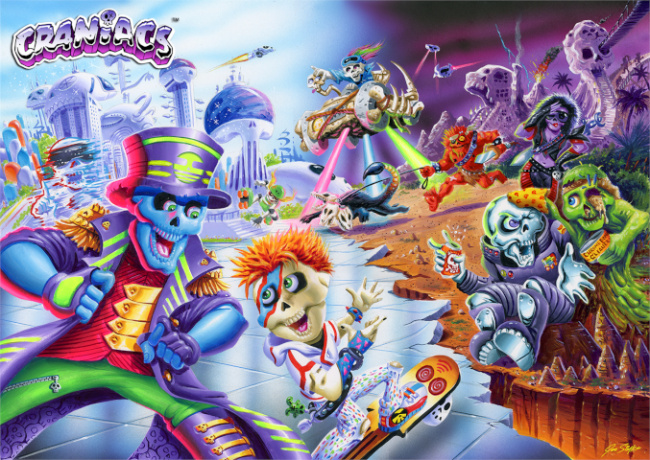 New company Ira Friedman Enterprises LLC, formed by longtime Topps executive Ira Friedman (see "
Launching Ira Friedman Enterprises
"), is launching
Craniacs
, its first new property, with a limited series of trading cards in October 2023, the company announced.
The new property, co-created by Friedman and fan-favorite Garbage Pail Kids card artist Joe Simko, features all new characters with diverse personalities, each with a unique, skull-faced design. The characters are drawn from two civilizations, one from ancient times and the other in the far future, that are striving to co-exist.
The trading card packs, distributed in limited quantities in card and pop culture shops, will include foil and original art sketch cards as chase items, among others. A one-of-one "golden ticket" card will be redeemable for an original Craniacs full color painting with an image from the series.
The company plans to expand the property into multiple licensed product categories, with the first releases expected in the first half of 2024, with news also expected on the animated entertainment front.
Click Gallery below for card images!