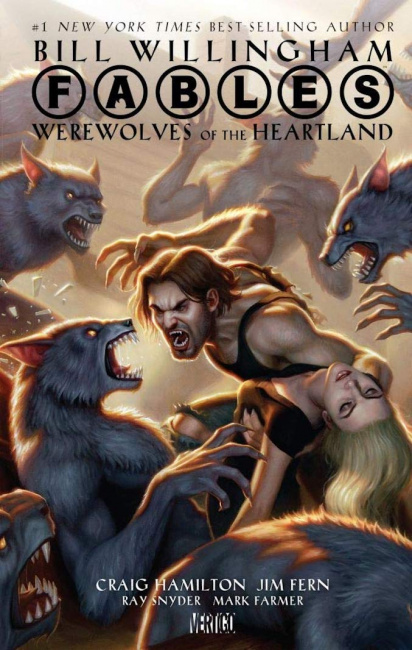 DC Comics has responded to Bill Willingham's statement that he is putting the
Fables
characters and concepts into the public domain (see "
Bill Willingham 'Fires' DC
"). Willingham, the sole writer of the series since it launched in 2002, accused DC of violating his contract.
DC initially published Fables under its Vertigo imprint for the first 150 issues and then brought it back, under the Black Label line, in 2021 (see "Bill Willingham Returns to Fables") for a new 12-issue storyline, "The Black Forest." The final three issues have been solicited but not published.
In an official statement, DC said
The Fables comic books and graphic novels published by DC, and the storylines, characters and elements therein, are owned by DC and protected under the copyright laws of the United States and throughout the world in accordance with applicable law, and are not in the public domain. DC reserves all rights and will take such action as DC deems necessary or appropriate to protect its intellectual property rights.