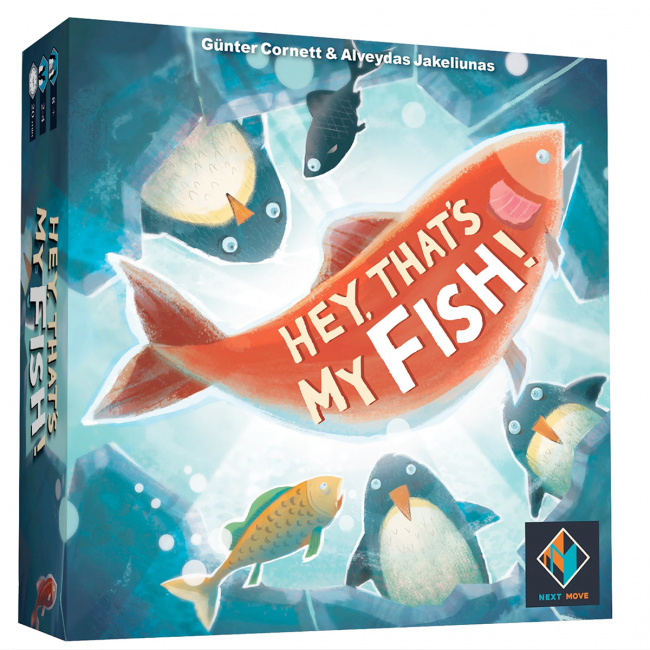 Next Move Games is bringing the award-winning
Hey, That's My Fish!
back to the tabletop in a new edition releasing on October 13.
Originally released twenty years ago,
Hey, That's My Fish!
is a family-friendly strategy game from designers Gunter Cornett and Alvydas Jakeliunas in which teams of penguins try to gather up as many fish as they can before the ice floes around them vanish, leaving them trapped to enjoy their fishy feasts.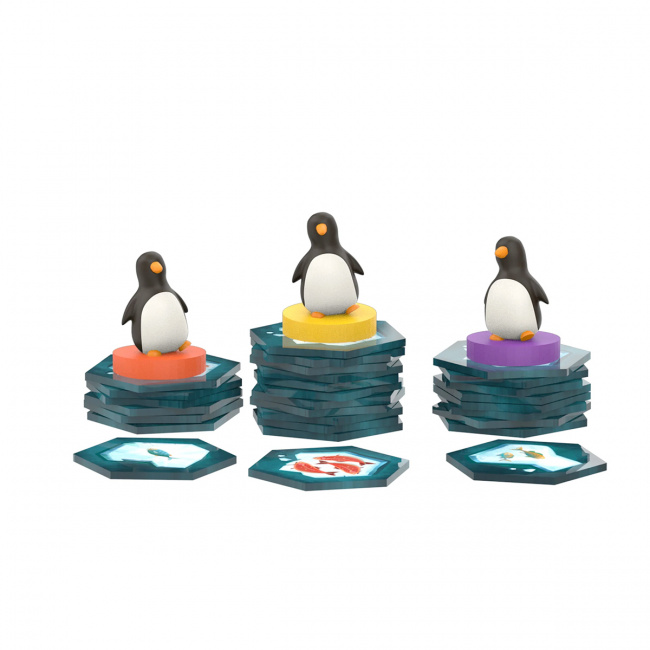 Each turn, a penguin "eats" the fish in its space by removing the hexagonal tile it occupies, then moves in a straight line to a different tile. When none of the penguins left in play can move, the players add up their fish and the highest total wins the game.
Next Move's version features all-new artwork, 60 ice floe tiles, 16 3D penguin minis, and a "snap-on" board. It is intended for 2 to 4 players, ages 8 and up. Games take about 20 minutes to play. MSRP is $34.99.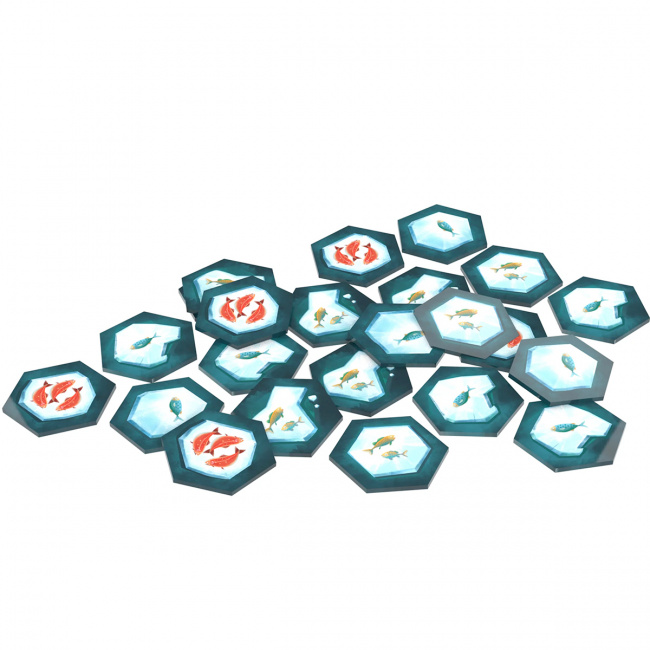 Hey, That's My Fish!
was originally published by Phalanx Games and Mayfair Games, earning a place on the
Spiel des Jahres
"Recommended" list and a finalist slot for the Origins Awards for 2006 (see "
Origins Finalists Announced
"). A
Hey! That's My Fish! Deluxe!
version was released in 2009, earning a
TDmonthly
Top Toy Award (see "
Hey! That's My Fish! Deluxe!
"). Fantasy Flight Games picked up the title for its edition in 2011 (see "
FFG Relaunches Two Board Games
").