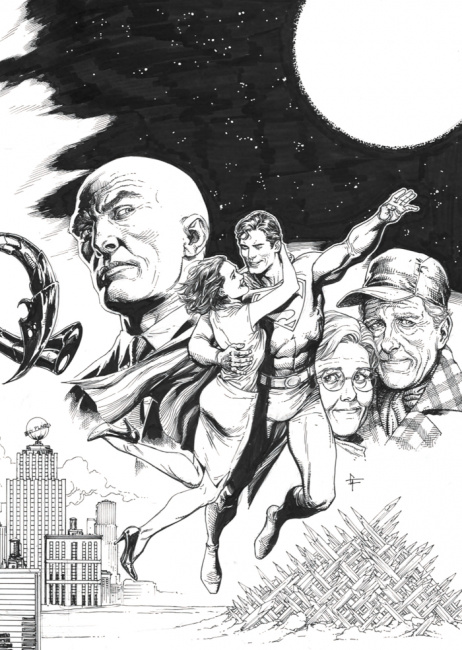 Absolute Superman by Geoff Johns and Gary Frank
will reprint the creators' Superman stories in the oversized hardcover format. The storylines,
Superman and the Legion of Super-Heroes
,
Superman: Brainiac
, and
Superman: Secret Origin
, originally appeared in
Action Comics
#858-863 (2007-2008) and #866-870 (2008) and
Superman: Secret Origin
#1-6 (2009-2010).
This collection also includes stories from Action Comics Annual #10, Superman: New Krypton Special #1, and Action Comics #900, as well as Frank's character designs, a Johns script, a cover gallery, and a new double-spread slipcase cover by Frank.
The 640-page hardcover is scheduled for release May 28, 2024 at a MSRP of $150.
Superman: Brainiac was the source for the 2013 direct-to-video animated film Superman: Unbound (see "Superman Unbound Trailer").