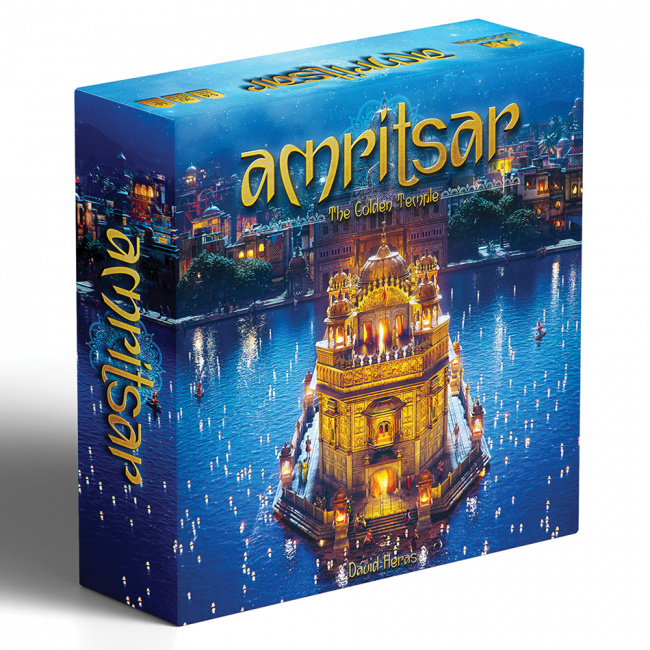 Asmodee will be bringing Ludonova's
Mancala
-based board game
Amritsar
to the U.S. on October 13 following its premier at the
Spiel
fair in Essen. Germany.
The game was inspired by the Golden Temple or Harmandir Sahib in Amritsar, India, one of the most important pilgrimage sites for the Sikh community. The temple was rebuilt in the 19th Century using 750 kilograms of gold, giving the temple its name. In
Amritsar
, players are tasked with assisting the Maharaja Ranjit Singh in the reconstruction by sending out their workers and their elephant to complete the essential tasks required by the Maharaja.
The game uses the piece-moving mechanic from the traditional "sowing" game of
Mancala
, in which a player takes a pool of workers and places one per space around the board, with the final worker placed determining their actions for the turn. This is combined with a rondel-style mechanic activated by the player's elephant. The goal of the actions is to donate materials to the temple to earn prestige points.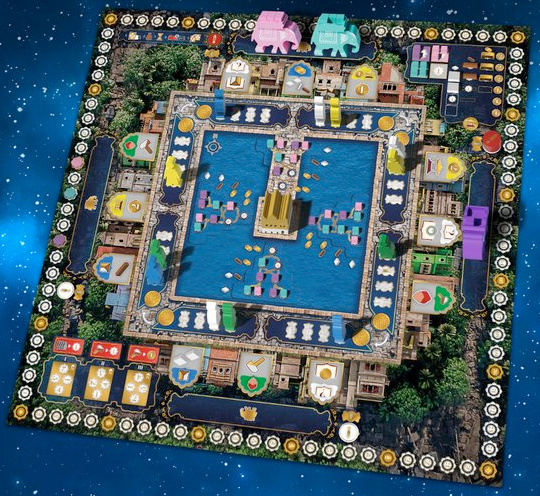 Amritsar
includes a double-sided game board, 4 dual-layer player boards, 136 tokens, and 184 wooden pieces. The game is intended for 1 to 4 players, ages 14 and up, and takes 1 to 2 hours to play. MSRP is $49.99.
Earlier this year, Ludonova released
Sabika
, a game about building in the Alhambra (see "
Ludonova's 'Sabika' Releasing Soon
").