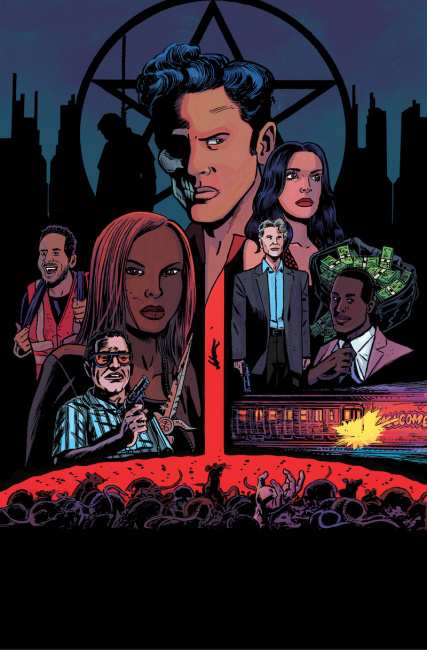 Stray Bullets
creators David and Maria Lapham are back with another crime series,
Underheist,
that's a bit of a departure for them: Their story of a down-on-his-luck gambler going for one more heist, this one on the New York subway system, has a supernatural twist to it. The Laphams are working with
Grass Kings
colorist Hilary Jenkins on the series. BOOM! Studios will publish the first issue in December 2023 with covers by David Lapham, Goran Sudzuka, and Dave Johnson.
In addition to Stray Bullets, the Laphams' previous work includes Lodger, Murder Me Dead, and Young Liars. "If you know our work then you know that we traditionally come at the crime genre from a very non-traditional angle with very non-traditional noir protagonists," David Lapham said in a statement accompanying the announcement. "I often call them "domestic noirs." But with Underheist, we had this idea for a more straightforward story, centered around maybe the most traditional crime trope—the heist. Of course, we can't do anything straightforward for more than five minutes, and very quickly all these twisted, nightmarish ideas started to flood in…"
Last year, the Laphams teamed up on a story for the Creepshow anthology (see "Skybound Announces 'Creepshow' Comics Anthology").
Click Gallery below for covers and character designs!