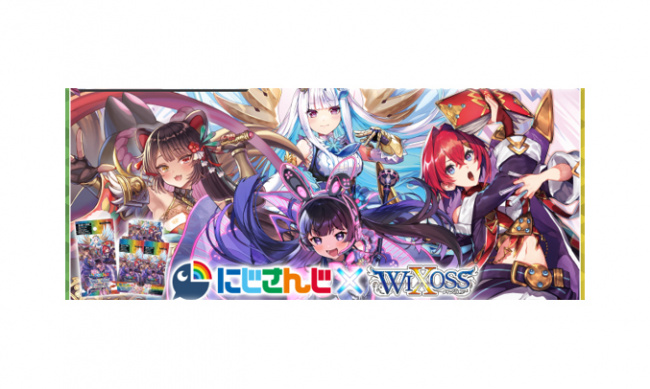 Tomy Company Ltd. is producing an English version of the
NIJISANJI Diva
booster pack set for the
WIXOSS TCG
that will be released on February 9.
The Nijisanji Diva set features Vtuber "Livers" from the NIJISANJI virtual YouTuber agency. The cards will be available in eight-card booster packs, sold in 20-pack display boxes. The complete set will have 77 cards types with 4 PI, 8 SR, 20 LC, 8 R, 17 C, and 20 reprinted cards, including 6 token cards. There will also be 101 parallel cards with the following types: 3 Serial, 4 UR, 8 SRP, 8 LRP, 6 LR, 14 LC, 8 R, 17 C, 6 ENR, and 27 reprints.
The launch will be supported by a box purchase campaign that features a special Hyakumantenbara Salome Servant Pack.
Earlier this year, the company launched the Spread Diva and Welcome Back Diva: Lostorage sets (see "New 'Wixoss TCG' Booster Set Announced" and "'Welcome Back Diva: Lostorage' Heads to U.S. Retail").