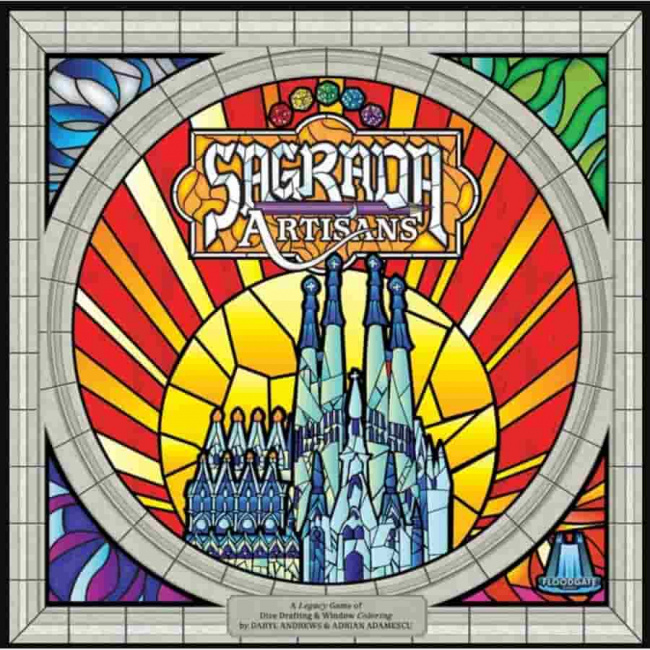 Floodgate Games will release
Sagrada Artisans
, a new standalone game, into retail in October 2023.
This standalone legacy game offers players a cornucopia of unlockable content as the campaign goes on. Players will compete against each other as rival families building up the cathedral's windows over generations. The families can gain new abilities and tools as the game goes on, and the family that best meets each window's restrictions and objectives will win the rivalry. The game also features a Window Pattern Booster pack that adds replayability to the game.
Sagrada Artisans
is for two to four players, ages 13 and up, and plays in 45 to 60 minutes.
Floodgate Games released
Sagrada: Glory,
the third of the
Great Facades
expansions, last year (see "
'Sagrada: Glory'
").