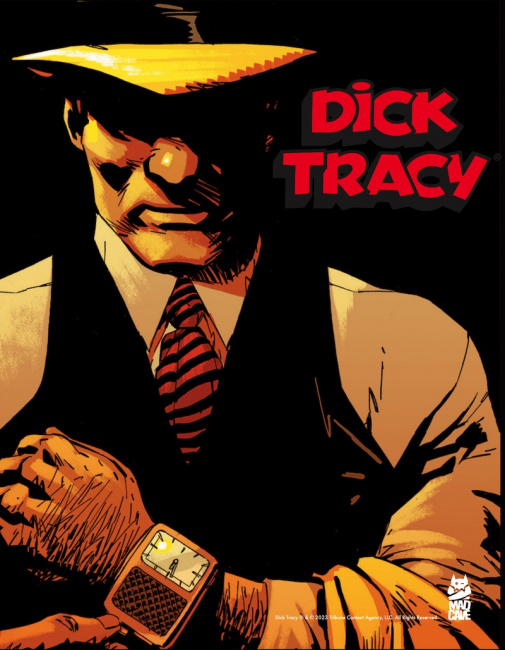 Alex Segura, Michael Moreci, and Chantelle Aimée Osman, who hold the rights to create Dick Tracy comics, have inked a deal with Mad Cave Studios to publish a new series featuring the tough-guy detective that will launch in March 2024. The new Dick Tracy comics will be written by Segura and Moreci, with art by Geraldo Borges and creative consultation by Osman.
"Alex, Chantelle, and I have been pursuing Dick Tracy for many years, so to say this is a passion project, even that's an understatement," said Moreci in a statement accompanying the announcement. "We love this character, we love this world. And we're approaching it with great care—we don't want to make a new Dick Tracy; we just want to make a Dick Tracy that feels rich and layered, that feels suited to our times."
Dick Tracy, a detective who faces off against a bizarre array of criminals, was created in 1931 by Chester Gould and still stars in his eponymous newspaper comic. Tribune Content Agency holds the rights to the character and the newspaper strips. IDW Publishing launched a four-issue
Dick Tracy
miniseries in 2018 (see "
IDW Releasing New Allred 'Dick Tracy' Series
") and another one,
Dick Tracy Forever,
in 2019 (see "
Dick Tracy Returns 'Forever'
"). Clover Press has recently taken over the reprint collections from IDW (see "
Clover Press to Reissue Vols. 1-6 of LOAC 'Dick Tracy' Collections
").