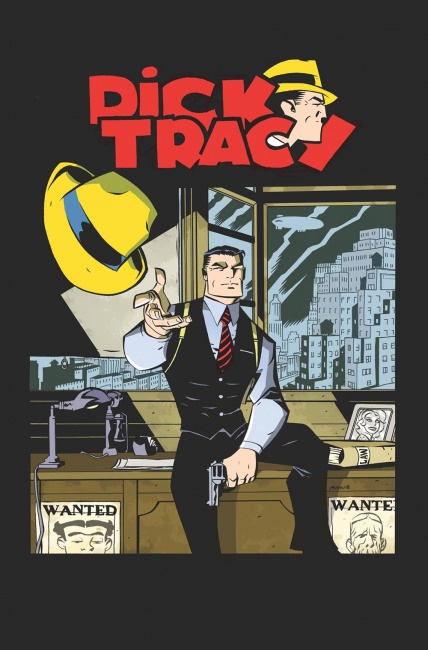 Eisner-winner Michael Avon Oeming (
Powers
) will take on Chester Gould's brilliant detective Dick Tracy in a new IDW Publiashing miniseries.
Dick Tracy Forever
, which is colored by Taki Soma, will debut on April 24. The first of four issues will feature a main cover by Oeming. For every 10 copies ordered, retailers will receive one free copy of an incentive variant by Oeming. For every 25 copies ordered, they will receive one free copy of a Kyle Baker (
Marvel Action: Black Panther
) incentive variant.
In Dick Tracy Forever, our titular hero struggles for reason in a world of crime and chaos. His latest case defies all notions of time and space.
IDW has been releasing another four-issue miniseries, Dick Tracy: Dead or Alive by Micahel Allred, Lee Allred, Rich Tommaso, and Laura Allred (see "IDW Releasing New Allred 'Dick Tracy' Series"). It's due in trade on April 10. The publisher also releases hardcover reprints of the Chester Gould's beloved comic strip (see "IDW's Dick Tracy Revealed"), and volume 26 is due June 12.
Click on the Gallery for cover images.