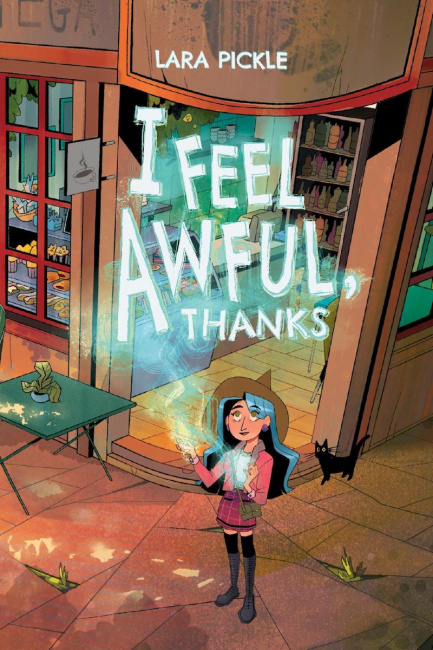 Oni Press will publish
I Feel Awful, Thanks,
by Lara Pickle, an original graphic novel about a young witch who gets her dream job in London but finds her exciting new life brings with it fatigue, stress, and loneliness. Her problems begin to resolve when she talks to a therapist who convinces her to get to know herself and learn to tame her inner dragons. The book, rated for ages 16+, will be published on March 5, 2024, as a 216-page paperback with an MSRP of $17.99.
"Like many Oni fan favorites such as
Sheets
and
Mooncakes, I Feel Awful, Thanks
explores deep meaningful themes with a sweetly spooky exterior," said Oni Press Editor-in-Chief Sierra Hahn in a statement accompanying the announcement. "When Joana's life becomes overwhelming and her emotions start closing in, a professional therapist is able to help Joana address her feelings and the root of her problems for the better. This book invites readers of all ages to explore emotions, mental health, and the positive power of therapy as they travel alongside Joana on her magical journey."