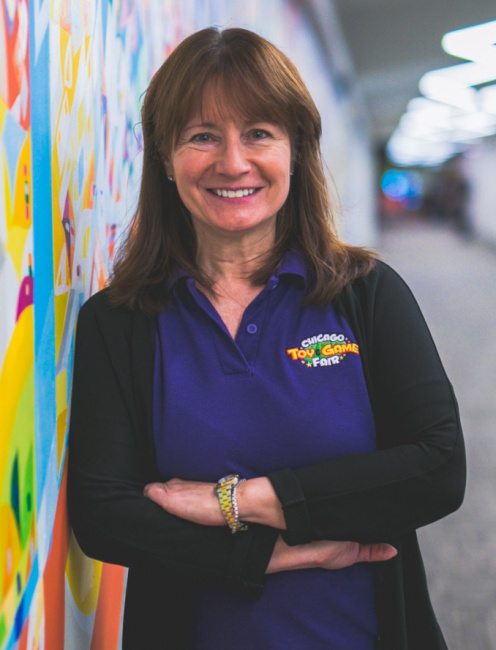 ChiTAG's Mary Couzin, the founders of Spin Master, and others were inducted into the Toy Industry Hall of Fame on September 29, 2023.
Mary Couzin, the founder and President of Chicago Toy and Game Group (ChiTAG), launched Chicago Toy and Game Fair in 2003, which grew to be the largest combination toy and game fair in North America. She expanded the fair to include the Young Inventor Challenge, the TAGIES, PlayCHIC Fashion Show, and other events. ChiTAG also took over the Bloom Report in 2020, the toy industry's newsletter (see "ChiTAG Takes Over 'The Bloom Report'"). Later on, she rebranded ChiTAG as People of Play (see " Chicago Toy & Game Group Rebrands").
Other inductees included Ronnen Harary, Anton Rabie, and Ben Varadi, whoc co-founded Spin Master in 1994. They started the company with a single product idea and $10,000, and grew it to become a global children's brand. John McLoughlin (founder of McLoughlin Brothers), Rose O'Neill (Kewpie Doll inventor), David Ring (founder of Larami Corporation), and John Lloyd Wright (inventor of Lincoln Logs) were also inducted in 2023.