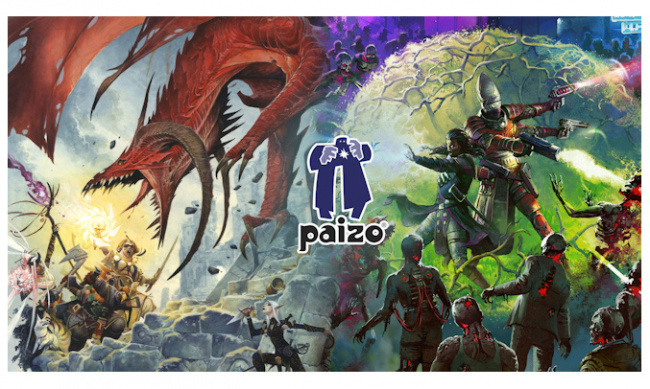 Paizo, Inc. announced that it will be increasing product prices on accessories, softcovers, and hardcover books.
These product price increases will hit in April 2024 on both new products and reprints of older products. The increases vary by product type. Flip-Mats will increase $3 to $19.99 (about 15%), Flip-Mat Multi-Packs will go up $5 to $29.99 (about 16%), and 96-page Adventure Paths go up in price to $3 to $29.99 (about 10%). Pocket Editions will range from $26.99 to $34.99.
The hardcover books will all be priced based on page count. As baseline pricing examples, 128-page hardcovers will be $44.99, 192-page hardcovers will be $59.99, 256-page hardcovers will be $69.99, and 305-page hardcovers will be $69.99. Special editions books will have an extra $20 added to their retail price. The only exception to this new pricing scheme will be the Core books, which will remain $59.99 through their first printing.
Paizo invited players to test two new Pathfinder classes for the upcoming Pathfinder War of Immortals rulebook (see "'War of Immortals'").