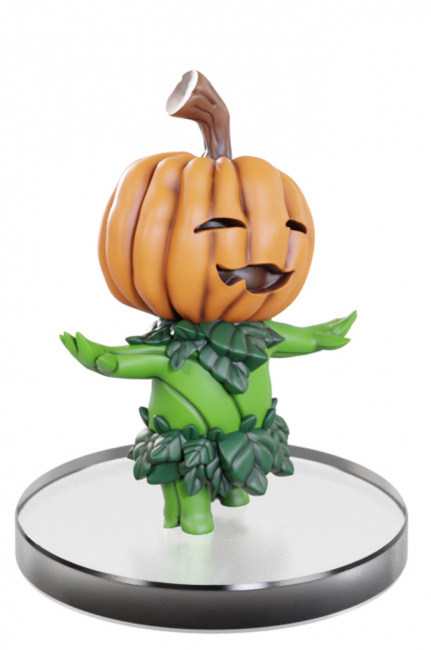 WizKids unveiled
Leshy Boxed Set
, a new miniatures set for
Pathfinder Battles
, which will hit stores in April 2024.
This set features a group of charming nature spirits from Pathfinder RPG. It includes eight types of Leshy miniatures: a Flytrap Leshy, a Fungus Leshy, a Gourd Leshy, a Lotus Leshy, a Seaweed Leshy, a Sunflower Leshy, a Fruit Leshy, and a Cactus Leshy. These miniatures come pre-painted and ready to add to an encounter.
The boxed set will retail for $59.99.
WizKids will also release new Dungeons & Dragons Phunny Plush toys into retail (see "New 'D&D' Phunny Plush Toys Incoming").
Click on Gallery below for full-size images!