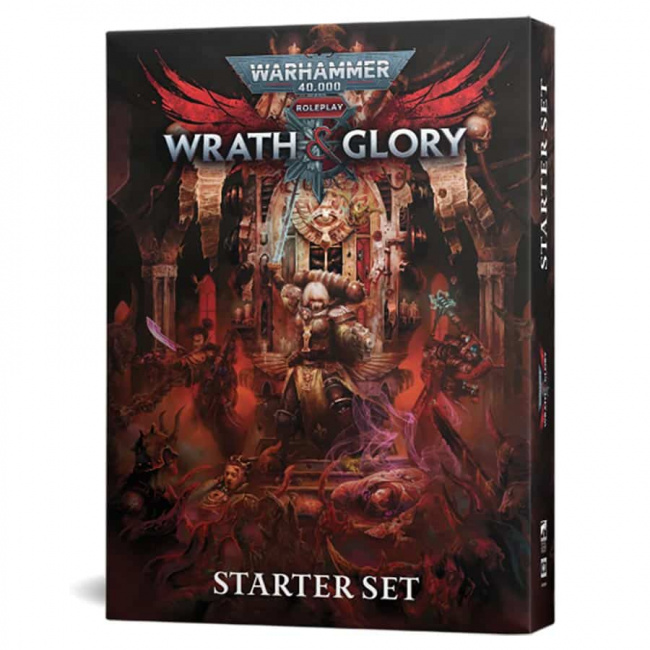 Cubicle 7 revealed
Wrath & Glory Starter Set
, for
Warhammer 40,000 TTRPG
, which will hit stores in Q1 2024.
The new starter set comes with everything players need to play a game of
Warhammer 40,000 TTRPG
. It comes with
Traitor's Hymn
, a 48-page adventure set that teaches players the game with no prep required. The set offers up information on NPCs, plot hooks, one page adventures, and a basic introduction to the Gilead System. The box also comes with 5 pre-generated characters sheets and 3 two-sided rules reference sheets with summaries of important rules and combat.
This set will retail for $39.99.
Cubicle 7 has also placed
Reikland Miscellanea,
a new
Warhammer Fantasy Roleplay 4E
book, onto preorder (see "
Preorder
").