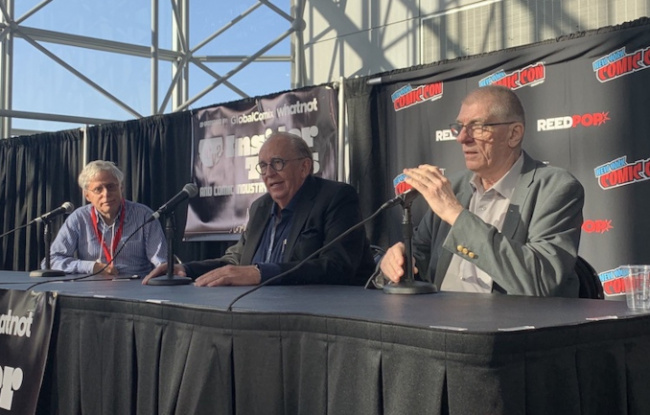 We present here the video from the ICv2 Insider Talks panel "Building the Comic Store Channel," featuring Paul Levitz, Jim Shooter, and Milton Griepp, from the opening day of New York Comic Con 2023. In the panel, industry veterans Paul Levitz and Jim Shooter sat down with ICv2 CEO Milton Griepp to discuss the origins of the Direct Market and the effect it had on the comics themselves.
For a summary of the discussion, see "
ICv2 Insider Talks: Levitz and Shooter on 'Building the Comic Store Channel'
."
For more on the past, present, and future of the Direct Market, see "
Direct Market 50th Anniversary
."