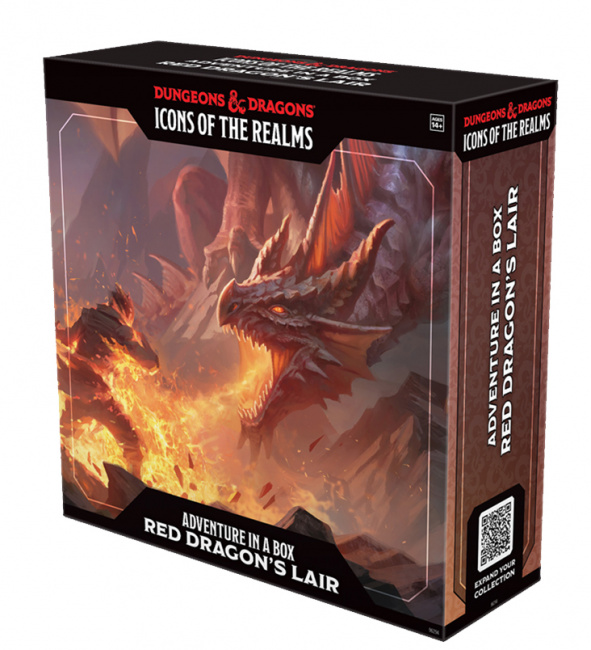 WizKids will release
Red Dragon's Lair
, a new
D&D Icons of the Realms: Adventure in a Box
set, into retail in April 2024.
WizKids' newest Adventure in a Box features a classic tale of adventurers entering a mountain lair to slay a red dragon. The box comes with everything a DM needs to build this type of adventure, including four puzzle-cut battle maps, lair terrain dressings, and miniatures. The game box comes with a Young Red Dragon, 2 Kobold Commoners, a Kobold Underling, a Kobold Dragonshield, a Winged Kobold, a Treasure Pile, a Dragon Egg Clutch, 2 Stalagmite Singles, 2 Stalagmite Doubles, 2 Stalagmite Pillars, a Caldera Map, a Kobold Den Map, a Pillared Hall Map, and a Hoard Room Map.
It will retail for $99.99.
WizKids also unveiled two more boxed miniatures for Pathfinder Battles, which will release into retail (see "Two More 'Pathfinder Battles' Boxed Miniatures").