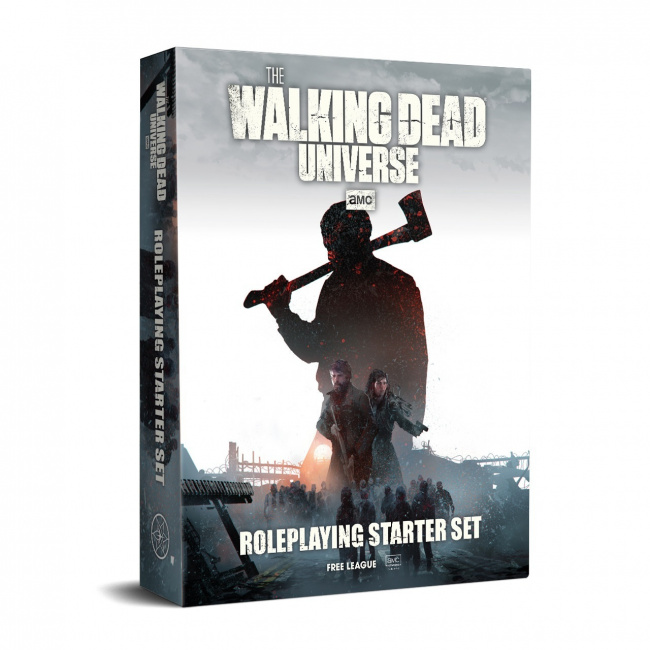 Free League Publishing will release
The Walking Dead Universe: RPG Starter Set
, which will hit retail on November 28, 2023.
This game was first announced back in February 2023 as a Kickstarter campaign (see "
'The Walking Dead Universe RPG' Kickstarter
"). The new entry level boxed set comes with everything players need to play a beginning game of
The Walking Dead Universe RPG
. This game offers two modes of play: campaign mode and survival mode. The campaign mode is more freeform, and lends itself to building a storyline.
The survival mode often feature locations and characters from the TV series, and are more or less one shot stories that present an immediate threat. The Starter Set comes with a condensed rulebook, pre generated characters, and the first full length survival scenario. The boxed set will retail for $39.99.