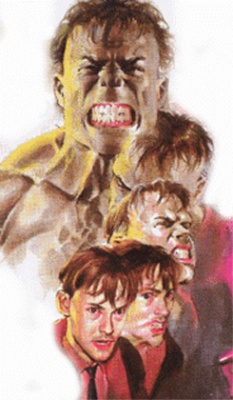 Thanks to Meet the Parents and The Grinch, Universal Pictures is riding high these days after almost nosing out Disney for box office supremacy in 2000 (see 'Record Year Disappoints'). Now they have pulled a major coup by snagging white-hot director Ang Lee (Crouching Tiger, Hidden Dragon) to take over their troubled Hulk film project. Lee plans to make The Hulk his next film and will spend the next year researching and planning the film, which is slated for a 2003 release.

Crouching Tiger, Hidden Dragon is well on its way to becoming the most successful subtitled film ever released in the U.S. The film's intoxicating blend of martial arts action, exquisite visuals, and restrained acting has made it an art film to be reckoned with at the box office and is likely to create a much wider interest in Hong Kong action films and in the work of stars Chou Yun-Fat and Michelle Yeoh. Although there is now something of a critical backlash (in New York at least) against Lee for 'slumming' by directing this genre film, it takes a real art house weasel to object to Lee's kinetic and poetic treatment of the ancient Chinese legend that forms the basis for Crouching Tiger.

It is hard to imagine anyone who could fashion a better film out of the Hulk mythos than Ang Lee, who stated in a recent visit to Madison, Wisconsin, 'I can't make just a genre film. There have to be psychological twists, social study and drama underneath the 'wow' action sequences.' Let's hope that The Hulk is one star-crossed Marvel film project that ends up becoming a classic.