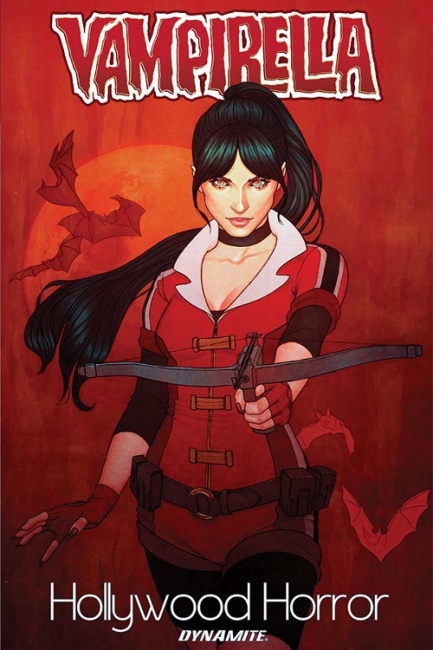 Vampirella: Hollywood Horror TP
Publisher: Dynamite Entertainment
Release Date: December 21, 2016
Cover Price: $19.99
Writer: Kate Leth
Artist(s): Eman Cassalos, Sergio Fernandez Davila
Cover: Jenny Frison
Format: 160 pgs., Full-Color, Hardcover
Rating: Teen+
Collects issues #1-6!
Vampirella takes Hollywood in this new adventure of the classic monster-slaying, thrill-seeking vampire queen! When her stately manor is attacked, the heroine begins to unravel a plot as old as the silver screen, using her public status as a viral video sensation to discover what monsters really lurk in the shadows of the City of Angels. Everyone in Hollywood seems to have their secrets, from the mysterious Slade to her new agent, Juliette Court. As Vampi's star rises, so do the stakes!
"If you've never read a Vampirella comic, there's never been a better time to dive in."
-- IGN
"A very solid book that has... turned me into an excited fan once again."
-- The Fandom Post

Description of preview: 13 total pages (Cover and 12 interior pages).