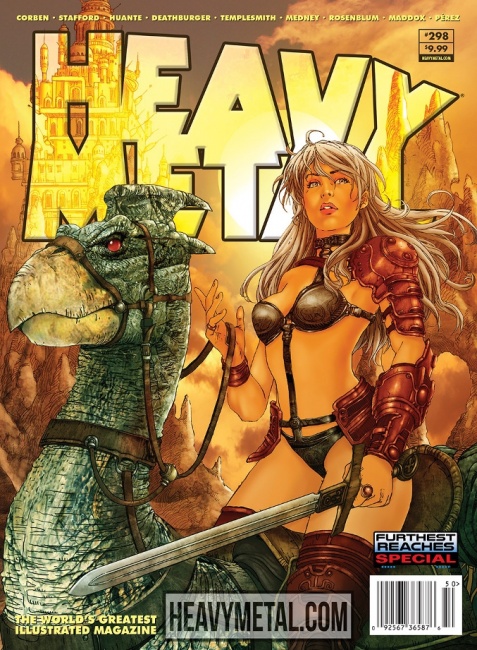 Publisher Description: Heavy Metal Entertainment announces the release of
Heavy Metal
#298, the "Furthest Reaches Special," to be released March 2020. In the lead up to
Heavy Metal's
landmark 300th issue, the world's greatest illustrated science fiction mag will take readers to the edge of the cosmos and beyond with this specially curated issue.
An amazing collection of all-new science fiction tales fills this issue. Stories so twisted they are sure to blow a circuit in that defective cybernetic implant you had inserted into your cerebellum.
Heavy Metal
#298 features three different covers to choose from:
Cover A: "Taarna" by Esau Escorza & Carlos Villas
Cover B: "Recalculating" by Gabriel Ippoliti
Cover C: by Phil Cohen
Click on Gallery below for full-sized images.