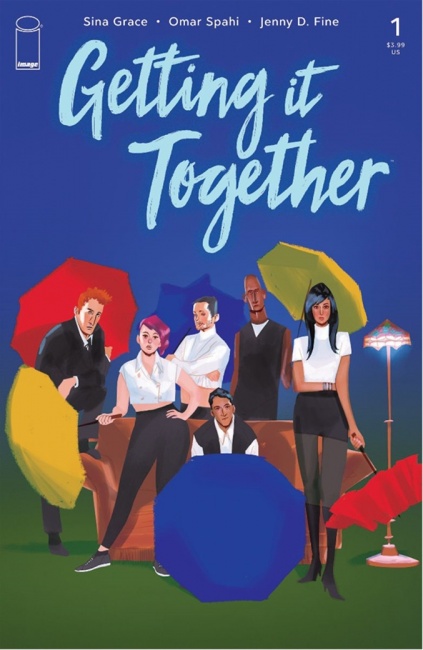 Publisher Description:
Bestselling writer Sina Grace (
Iceman
,
Self-Obsessed
) and producer/host and writer Omar Spahi (Dreamer comics podcast,
Xenoglyphs
) team up with debut comics artist and illustrator Jenny D. Fine to co-create the upcoming series
Getting It Together
. Available at comic book shops on Wednesday, June 10.
A fresh, updated spin on twenty-something, found-family dramedies like Friends,
Getting It Together
follows best friends Sam and Jack. Sam is dating Lauren—Jack's indie rocker sister and roommate—and when Sam and Lauren open up their long-term relationship, skyrocketing tensions send social shockwaves through their friend group and the entire Bay Area. And Jack, caught in the middle of it all, may be forced to take sides in a conflict he never wanted to be a part of. Life gets pretty messy when you're in your '20s and your friends are your family.
Click on Gallery below for full-sized images of the preview.