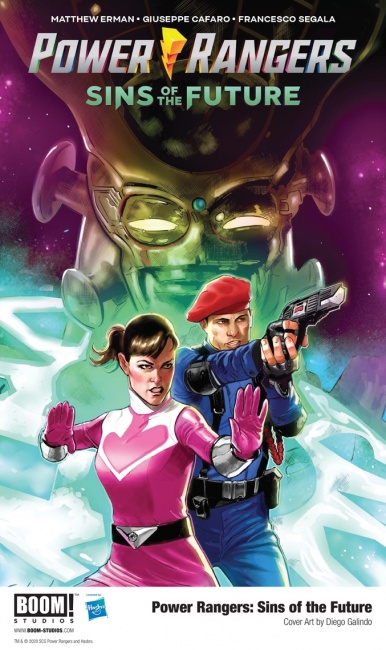 Power Rangers: Sins of the Future GN
Publisher: BOOM! Studios
Release Date: October 28, 2020
Cover Price: $19.99
Writer: Matthew Erman
Story: Trey Moore
Artist: Giuseppe Cafaro
Letterer: Ed Dukeshire
Format: 112 pgs., Full-Color, Trade Paperback
Rating: Teen+
Publisher Description: This all-new graphic novel features two of the most popular Rangers of all time and what happens to them after the events of the hit Power Rangers: Time Force television series. Time Force Pink Ranger Jen Scotts and Red Ranger Wes Collins have defeated their greatest enemy, discover their love may threaten all of time - but can they find a way to survive a shocking new threat and find their way back to each other?
Click on Gallery below for full-size images!