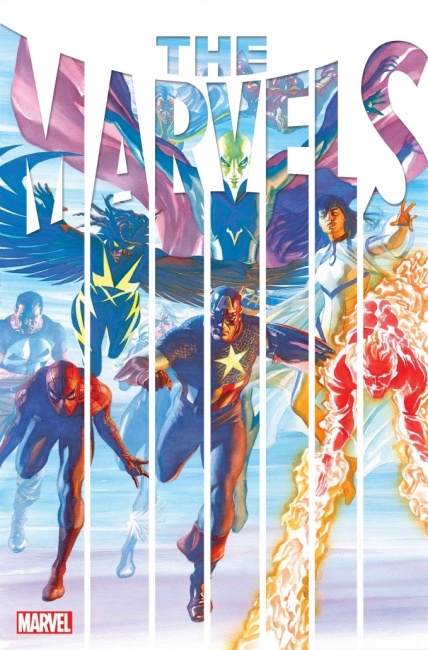 Publisher Description
. Acclaimed writer Kurt Busiek's new ongoing series,
The Marvels
, will debut this April. The previously announced series will be one of the most sprawling series ever to hit the Marvel Universe, telling stories that span the decades and range from epic adventure to intense human drama, from the street-level to the cosmic, starring literally anyone from Marvel's very first heroes to never-before-seen superstars of tomorrow.
The Marvels
and
Astro City
writer will be joined by artist Yildiray Cinar (
X-Men
,
Iron Man
) and the series will feature iconic covers by Alex Ross.
The Marvels
will feature Captain America, Spider-Man, the Punisher, the Human Torch, Storm, the Black Cat, the Golden Age Vision, Aero, Iron Man and Thor, and the startling introduction of two brand-new characters. Plus: Who (or what) is KSHOOM? It all starts here. Check out the never-before-seen interior artwork and be sure to pick up this new series when it hits comic book stores in April!
The Marvels #1
(MAR200959)
Written by Kurt Busiek
Art by Yildiray Cinar
Cover by Alex Ross
Click on Gallery below to see full-sized images of the preview.