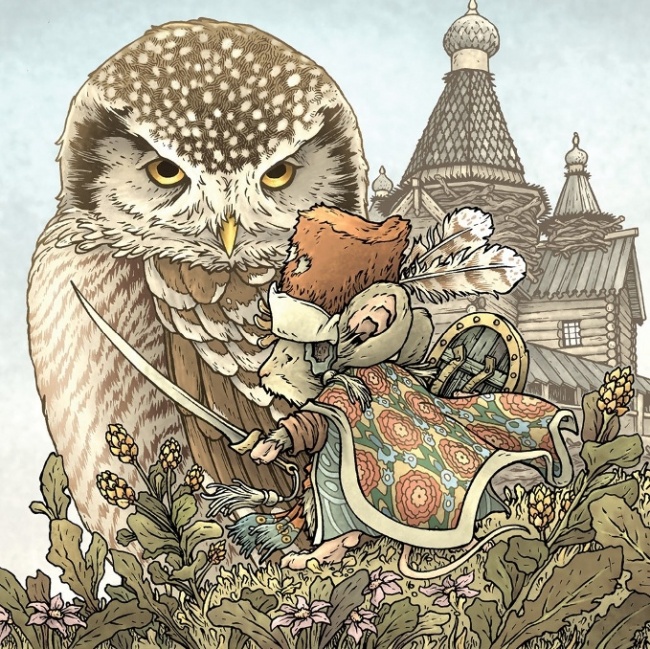 Publisher Description
: BOOM! Studios has announced
Mouse Guard
in
The Owlhen Caregiver
, a special issue that collects three poignant tales that mark creator David Petersen's return to his beloved Eisner and Harvey Award-winning,
New York Times
bestselling series in this self-contained special, available in July 2021.
Which of life's biggest lessons can be learned from the smallest amongst us? A young mouse learns that compassion and kindness are the great virtues in The Owlhen Caregiver. Meanwhile, Piper the Listener finds a brave mouse venturing into wild country to learn the tongues of other beasts. And finally, a grizzled oldfur shares the lesson of putting a whisker out too far in The Wild Wolf.
Mouse Guard
is a
New York Times
Bestselling, Eisner & Harvey Award winning comic book series written and illustrated by David Petersen. Digging into his love of animal stories and medieval role-playing games, David created a fantasy adventure world of cloaked, sword wielding mice who protect the common mouse against threats of predator, weather, & wilderness. The stories are released as a series of miniseries available as individual comic issues first, and then collected into hardcover volumes.
Print copies of
Mouse Guard: The Owlhen Caregiver
, featuring cover art by Petersen, will be available for sale in July 2021 at local comic book shops.
Click on Gallery below to see full-sized images.