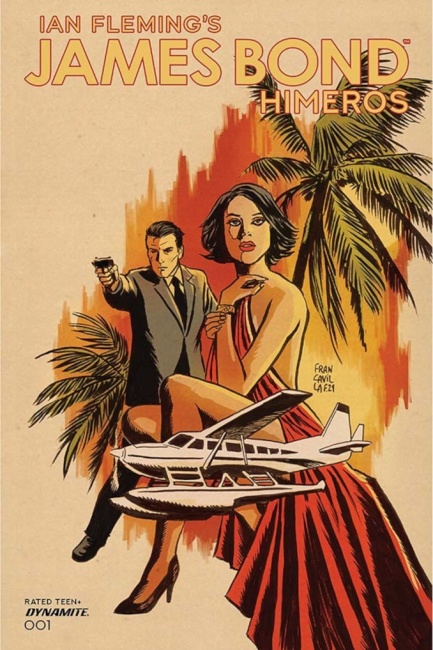 James Bond: Himeros #1
Publisher: Dynamite Entertainment
Release Date: October 13, 2021
Cover Price: $3.99
Writer: Rodney Barnes
Artist: Antonio Fuso
Cover(s): Francesco Francavilla (A), Jackson Guice (B), Blank Authentix (C)
Format: 32 pgs., Full-Color
Rating: Teen+
Publisher Description
: Himeros is the Greek God of sexual desire and one of the Erotes, the winged gods of love. When Aphrodite was born from the sea-foams she was greeted by the twin loves Eros and Himeros.
But when sexual desire goes too far, it takes the legendary super-spy James Bond to bring justice to the most vulnerable among us as he investigates the suspicious death of an accused sex trafficker – one whose ties run deep… and deadly.
Writer Rodney Barnes make his Dynamite 007 debut in this special series, featuring art by returning Bond superstar artist Antonio Fuso and two amazing covers: Francesco Francavilla and Jackson "Butch" Guice!
Click Gallery below for full-size images.