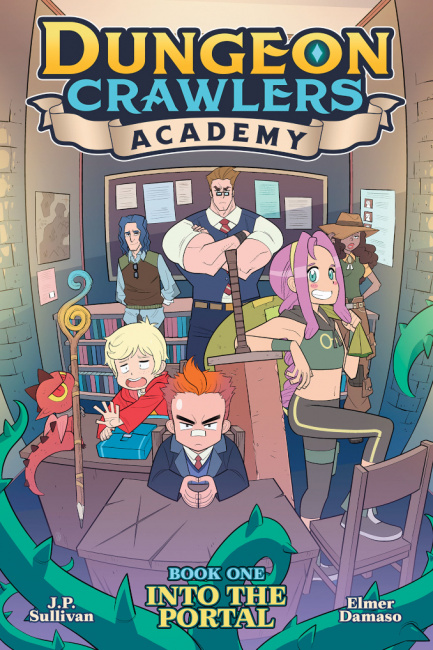 Dungeon Crawlers Academy Book 1: Into the Portal TP
Publisher: Seven Seas Entertainment
Release Date: July 26, 2022
Cover Price: $13.99
Writer: J.P. Sullivan
Artist & Cover: Elmer Damaso
Format: 256 pgs., 6"x9", Full-Color, Trade Paperback
ISBN: 978-1-6450-5978-3
Rating: 9-12
Modern kids learn how to fight monsters and hunt treasure in this all new graphic novel!
When four kids went through a mysterious portal, they discovered an endless dungeon full of treasure, monsters, and magic! But when adults tried to enter the portal, they couldn't. Only kids were granted access. And so the Dungeon Crawlers Academy was born: a school for training young adventurers to explore the dungeon and bring back its treasures.
Nathan always dreamed of being a hero. A dangerous encounter with a tiny dragon becomes his ticket into the Academy. Now, a whole new life awaits, as Nathan struggles to learn how to use magic… and survive school!
Click Gallery below for full-size images.
​
Click here
for more ICv2 Kids Week articles on kids comics and graphic novels!