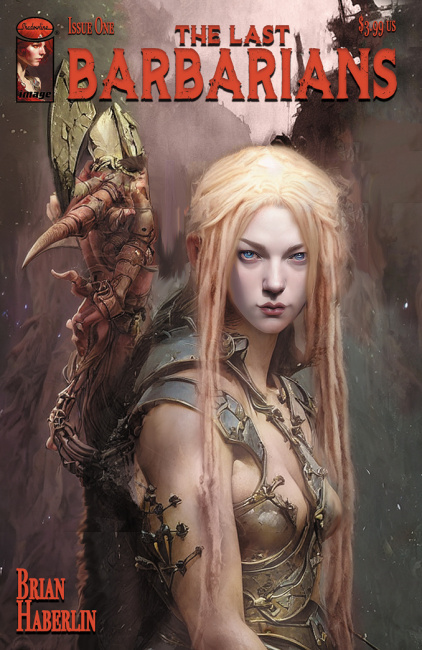 The Last Barbarians #1
Publisher: Image Comics
Release Date: February 15, 2023
Cover Price: $3.99
Writer: Brian Haberlin
Artist(s): Brian Haberlin, Geirrod Van Dyke
Cover(s): Brian Haberlin (A-E); Blank Sketch (F)
Format: 32 pgs., Full-Color
Rating: Teen+
Publisher Description
. Fan-favorite duo Brian Haberlin and Geirrod Van Dyke are back with an all-new, high fantasy adventure in,
The Last Barbarians
. This ongoing series is set to launch from Image Comics/Shadowline in February 2023.
You'd think in a fantastic world full of giants, magic, and flying fish, it would be a world of possibility. But you'd be dead wrong here! Sylv is a jack of all trades; she can fight with the best of them, pick most pockets, and even cast a third-level spell or two. It's too bad for her that if you aren't a member of a guild, you are persona non grata: completely outcast from adventuring. That might be fine, except she has her disabled seven-foot-tall brother to take care of. If she can't find a job to support them both, they'll be dead in a ditch in a matter of weeks. So now her only hope is a quest from a sketchy cleric who promises only a true hero can save the day. Sylv has a lot of skills…and she'll need them all to survive this hero's journey!
The Last Barbarians
#1 will be available at comic book shops on Wednesday, February 15.
Click Gallery below for full-size images.