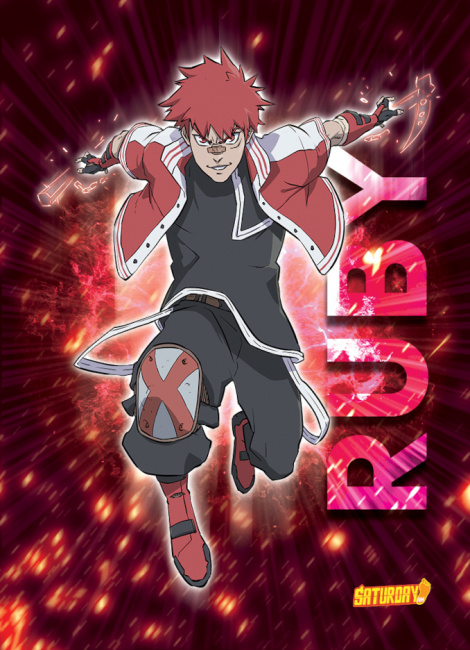 Sponsored
. The SATURDAY AM DIVERSE MANGA TRADING CARDS 2022 are pre-order incentives designed to appeal to fans of manga-inspired art, YouTube influencers, and the Saturday AM Global Comics app. The set consists of 25 cards featuring gorgeous original art or designs of the heroes of Saturday AM's 2022 slate of graphic novels! Furthermore, each card provides details on these characters and sneak peeks to future books, storylines, and more.
Designed for new readers of Saturday AM's brand of diverse manga, these collectible cards have original vibrant artwork on the front of the cards. In contrast, the back of the cards has biographical data, first appearance, information, and the country of origin of the creators. Five cards are in every pack, with four regular and one special chase card that includes dynamic foil stamping.
"Those of us who remember those awesome
Jim Lee X-Men Trading Cards
in the early '90s know the magic of trying to collect printed products," says MyFutprint Entertainment Founder and Saturday AM publisher, Frederick L. Jones. "We hope this effort inspires the same FUN in the young fans of our diverse manga to support their favorite bookseller by preordering to collect them all."
The SATURDAY AM DIVERSE MANGA 2022 cards are just one of the marketing efforts to support the Quarto Group and Saturday AM partnership to deliver nine manga-inspired graphic novels this year. APPLE BLACK Vol. 1, HAMMER Vol. 1, SAIGAMI Vol. 1 appear in JUNE 2022 with first volumes of TITAN KING, MASSIVELY MULTIPLAYER WORLD OF GHOSTS, YELLOW STRINGER, and more launching throughout the rest of the year. Each card features characters from these books and some from our slate of releases coming in 2023, such as CLOCK STRIKER, one of Saturday AM's biggest hits.
Some cards to be found within the DIVERSE MANGA 2022 release include:
Five APPLE BLACK characters from Nigerian creator, Whyt Manga, aka Odunze Oguguo. This YouTube personality boasts over 470K+ subscribers, and his first video on the Quarto Group x Saturday AM partnership achieved 88K views in a week.
Frankie is an original character created by Whyt Manga for the upcoming Saturday AM Presents HOW TO DRAW DIVERSE MANGA. This unique 100+ page tutorial book features over ten creators and will release in June 2022.
Oscar Fong from New Zealand contributes three cards based on MASSIVELY MULTIPLAYER WORLD OF GHOSTS characters with shonen manga's first Indian lead hero.
Three HAMMER characters from American artist, Jeyodin, who has worked for many publishers, including USA Today. Most recently, he launched Lemonade Code at Oni Press.
GUNHILD by Danish creator Fred Tornager, winner of The Claus Deleuran comic debut award.
Shonen manga's 1st black female lead hero, CLOCK STRIKER, has three cards illustrated by Niger-born French artist Issaka Galadima!
And many more with creators from countries like Hungary, Senegal, and the United Kingdom!
For fans to access this exciting promotion, they only need to preorder one or more of the upcoming Saturday AM graphic novels (courtesy of The Quarto Group) and then register them here.

Supplies will be limited; please act early.

Click on Gallery below for card images.