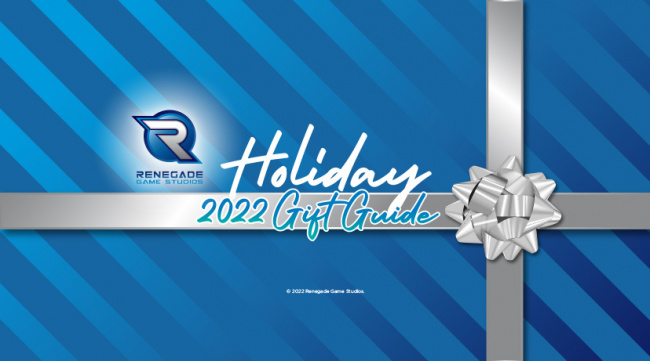 Sponsored
. The
Renegade Game Studios Holiday Gift Guide
is a valuable resource for stores looking to expand their gift section during the holidays.
Find the full gift guide
here
.

Family Games: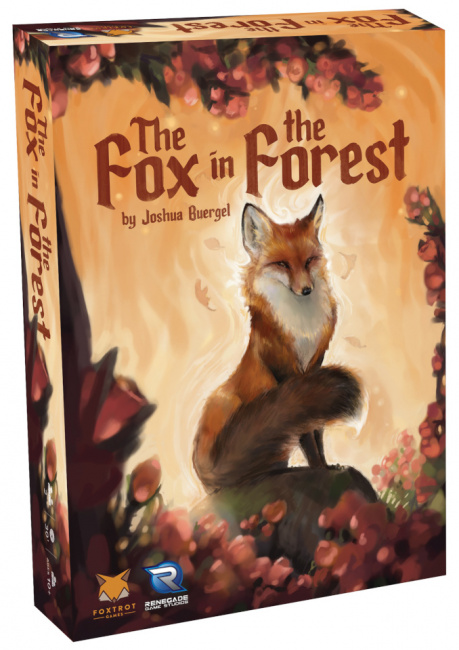 Fox in the Forest
Use the special abilities of forest's fairytale creatures to win tricks in this 2-player card game! You'll score more points for winning more tricks than your opponent, but be careful not to get too greedy! Win too many tricks in a hand and you'll fall victim to your hubris as so many fairytale villains have! For pairs looking for a less adversarial experience, Fox in the Forest Duet puts you on the same side, cooperating instead of competing!
2 players / 30 mins. to play / $15.99
Arboretum
Easy to learn but tough to master, Arboretum is all about planting the right trees to create a beautiful (and efficient) path through your garden. Play in just 30 minutes then you can reshuffle and play it again, this time applying the hard lessons learned last game! With beautiful art by Beth Sobel, as you build you'll get to appreciate a lovely tapes-tree of Oaks, Maples, Magnolias, and more!
2-4 players / 30 mins. to play / $21.99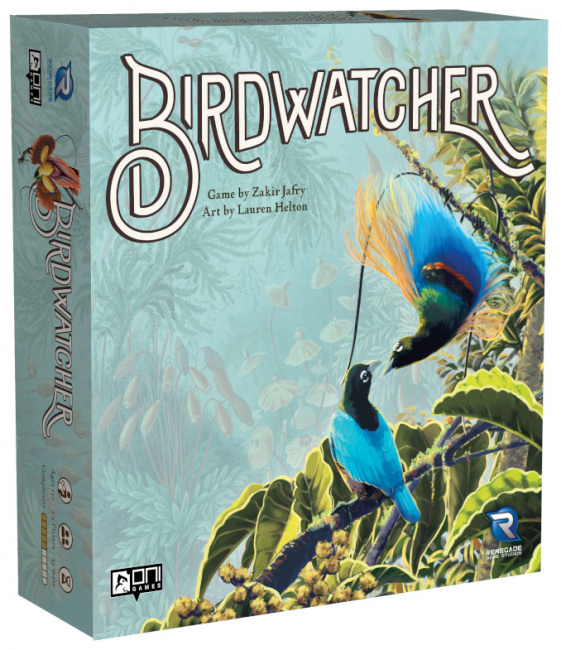 Birdwatcher
Lure dazzling birds-of-paradise to your tree, photograph them, and publish your findings in order to be awarded Nature Photographer of the Year!
1-5 players / 25-60 mins. to play / $40
Solo Mode Game:
Wreckland Run
The smell of burning rubber and fuel fills your nostrils, and the snarl of revving engines sounds in your ears. The marauders are gaining on you, hoping to claim your vehicle and its precious supplies. Pick your driver, vehicle, and start your engine making your run through the treacherous Wrecklands over a 7 chapter, fully-replayable campaign!
1 player / 30-45 mins. to play per chapter / $35
Strategy Games: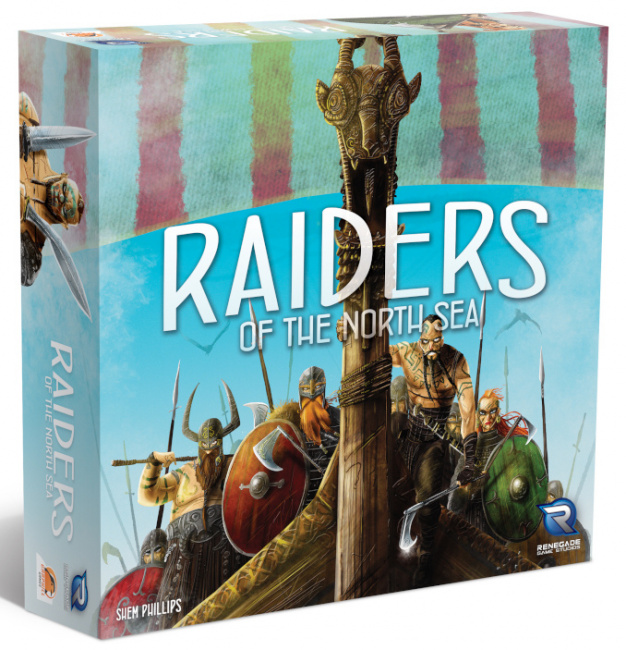 Raiders of the North Sea
As viking warriors players will set out to impress their chieftain by assembling the best crew, collecting supplies, and then journeying north to plunder gold, iron, and livestock! Some of your crew may fall in battle but the rest will make offering to the chieftain then prepare for the next voyage!
2-4 players / 60-80 mins. to play / $60
The G.I. JOE Games: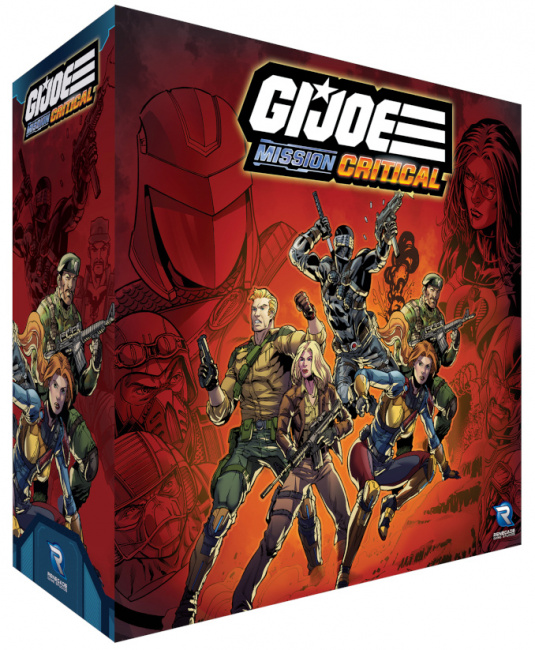 G.I. JOE Mission Critical
Cobra Commander is up to his usual trick, and it's up to the G.I. JOE team to save the day! Based on the same Guardian System as 2019's
Power Rangers: Heroes of the Grid
,
Mission Critical
pits your JOE team against the likes of the Baroness, Dr. Mindbender, Major Bludd, and more, along with legions of Cobra Troopers and the fearsome Crimson Guard! The JOE team can call on each other, as well as an impressive motor pool of classic G.I. JOE vehicles! Work your way through the Cobra chain of command to defeat Cobra Commander and save the day once again!
1-5 players / 50-70 mins. to play / $120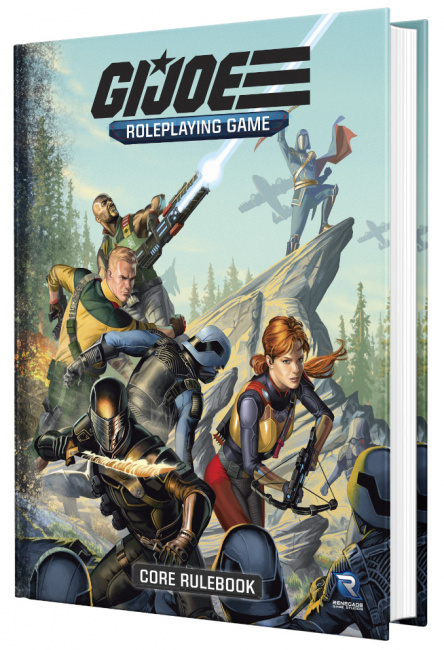 G.I. JOE Roleplaying Game
Report for basic training and create your own personal Joe from the ground up! Be a former Green Beret medic, or maybe an experienced engineer with combat experience. Join up with G.I. Joe and take part in this full-fledged roleplaying game, working together to stop Cobra's evil machinations at every turn! The core rulebook includes "Snake Pit," a beginner adventure for new characters.
2-6 players / $55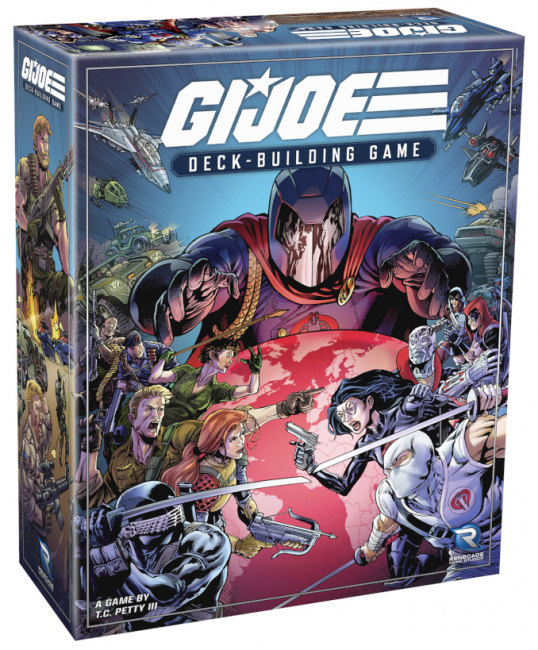 G.I. JOE Deck-Building Game
Assemble an elite team of G.I. Joe operatives and lead them against Cobra Commander in order to stop his mind control scheme or destroy the M.A.S.S. device! In this cooperative deck-builder you'll be able to launch missions in concert with the other players, loading classic G.I. JOE vehicles with your troops and sending them into battle against the likes of Zartan, Major Bludd, and more!
1-4 players / 30-70 mins. to play / $45
Transformers Games: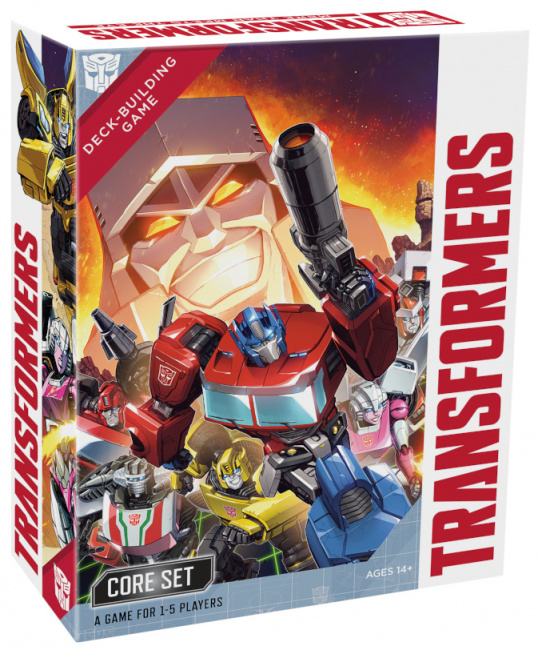 Transformers Deck-Building Game
Take on the roll of some of your favorite Autobots in both cooperative and competitive play modes in this fast-paced deck-building game. Explore the grid, encountering enemy Decepticons, human allies, other autobots, and even powerful relics. Build the best deck and pilot it to victory! Playable Decepticons are available in the
Rising Darkness
standalone expansion, also available now!
1-5 players / 45-90 mins. to play / $45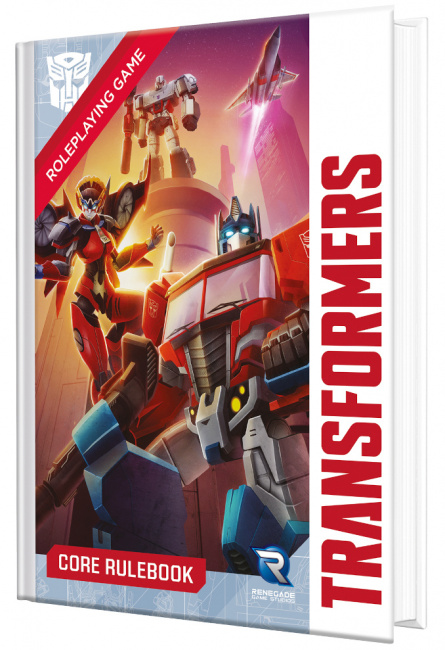 Transformers Roleplaying Game
Form a team of Autobots, dedicated to foiling the evil plans of Megatron and his Decepticons! Create a Transformers Bot of your very own! You can be a nimble sports car stealth operative, or a garbage truck heavy weapons specialist, or any other combination you desire. Each bot will have their own background, motivations, and skills! Then join your group for an intro adventure for first level players,
Troubled Waters
, included in the book!
2-6 players / $55
Roleplaying Games: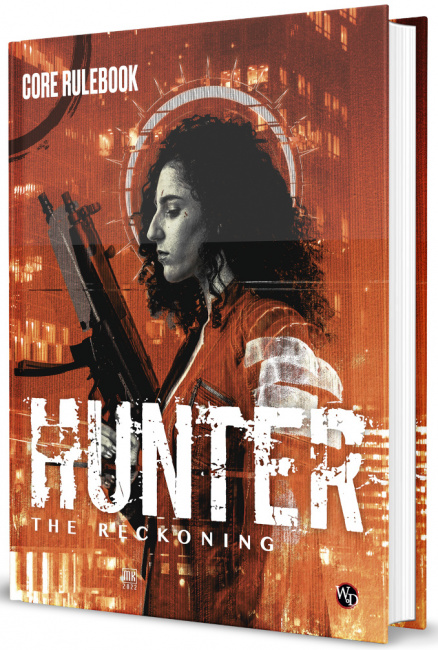 Hunter: The Reckoning
Turns out that those things that go bump in the night are real. Vampires, werewolves, ghosts, and more. You've glimpsed behind the curtain, gaining awareness of a world of monsters and otherworldly threats. Now it's time to act! Band together with other Hunters to fight against the darkness in
Hunter: The Reckoning
!
2-6 players / $55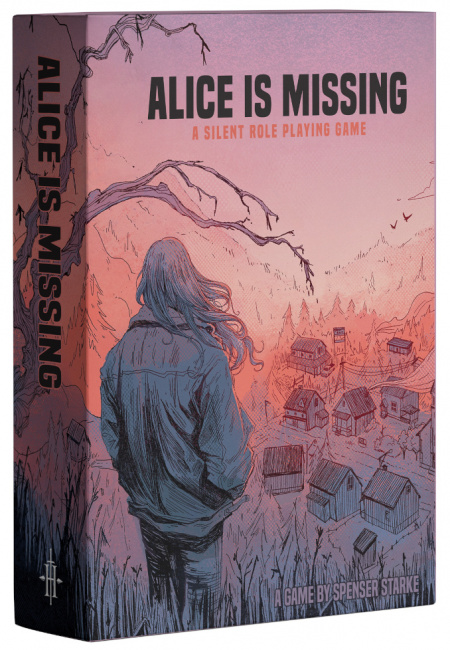 Alice Is Missing
In this award-winning roleplaying game, players take on the roles of classmates of Alice Briarwood, who's disappearance has thrown the town into turmoil. Players communicate via text message, making this game great both in person or when run remotely! Follow the conversations as you discover Alice's fate!
3-5 players / 2-3 hours to play / $21.99
Stock up from your favorite Authorized distributor before the holiday rush!